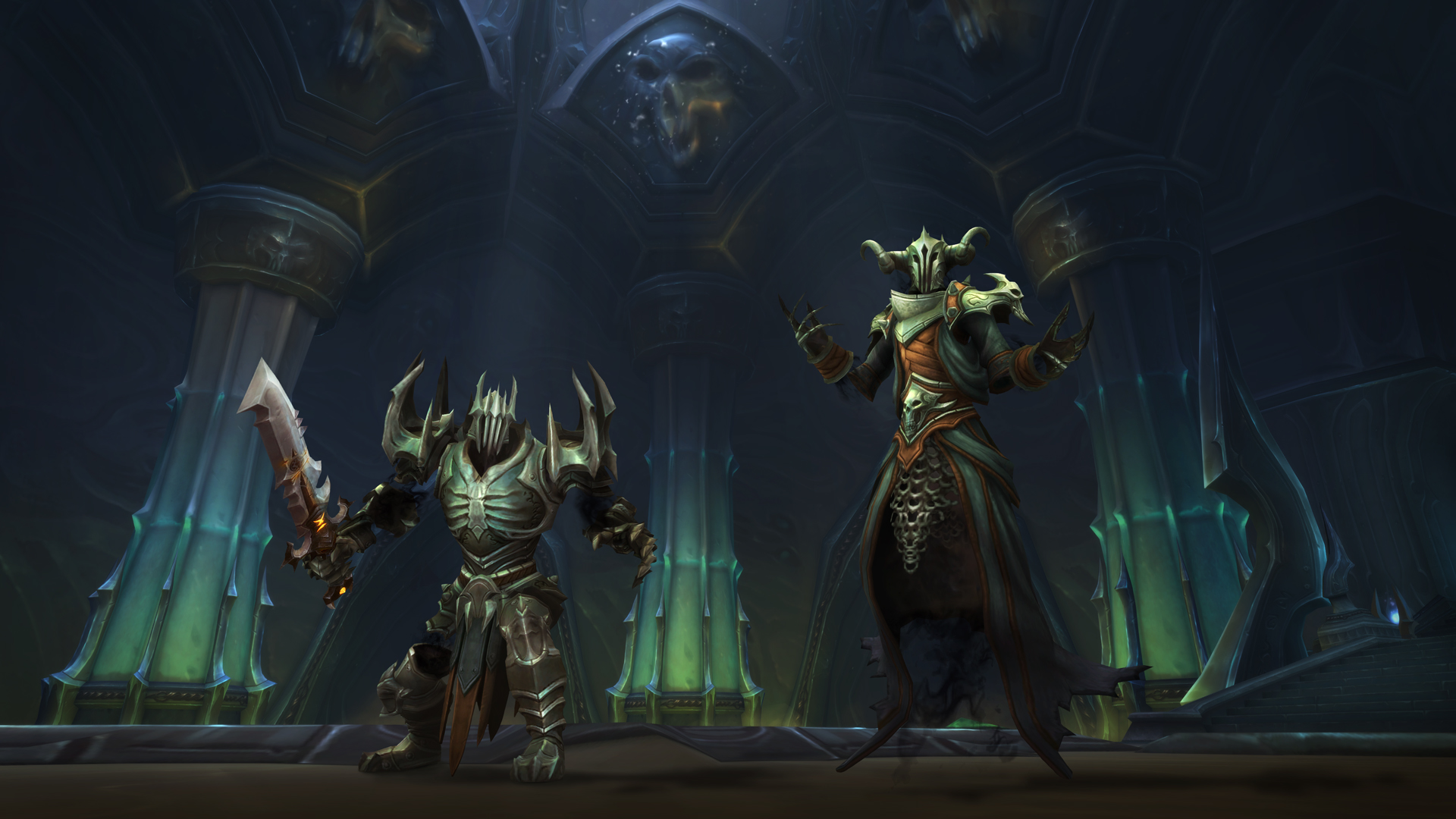 Game chief Ion Hazzikostas says the group is chipping away at a superior framework that will compensate you regardless of whether you lose a run.
Torghast, Tower of the Damned is one of World of Warcraft's most driven highlights ever. It's a rambling, multi-floor prison that is fundamentally an independent roguelike. The design and adversaries change each time you investigate it, and as you progress to harder floors you build uncontrollably over-fueled capacities that can transform you into a devil killing boss. It's loads of fun—except if you neglect to kill the last chief, in which case that 45 minutes of exertion is tossed out the window and you don't have anything to show for it.
"Probably the greatest purpose of input we've gotten since the arrival of Shadowlands was that, while the sensation of turning into this ground-breaking destroying ball experiencing Torghast and defying all the norms is overly fun, the flipside is that losing in Torghast is one of the most exceedingly terrible encounters ever in World of Warcraft," game chief Ion Hazzikostas said during a meeting today. "What's more, that is an issue. That sucks."
Obviously, Torghast is the essential wellspring of a significant money called Soul Ash which is utilized to influence up your Legendary stuff. You can indeed get a limited amount of much Soul Ash every week, so beating Torghast is something that players need to do on the off chance that they desire to stay up with their guildmates and take on harder difficulties. Yet, that Soul Ash is possibly acquired on the off chance that you effectively complete a run of the prison, which can take upwards of 60 minutes. Bite the dust too often and you're booted out to the start with nothing, which, I can by and by say, is so goddamn hopeless it really made me rage quit for a couple of days. Hazzikostas concurs, so Torghast will get an upgrade in Shadowlands' next huge update, Chains of Domination.
"What we'd prefer to do is return to progress and disappointment in Torghast in Chains of Domination," Hazzikostas said. He clarified that in Chains of Domination, Torghast's passing counter will be supplanted, on the grounds that the huge beast that is accountable for showing you out of the prison when you bite the dust too often is really an assault supervisor in the impending attack. Since players will execute it, it bodes well that the standard it maintains would disappear as well.
"Consider the possibility that rather we had to a greater degree a rating or a score, where it was all the more a range, a continuum of achievement and attempting to improve, attempting to be more productive, attempting to be quicker or have less passings, yet you have some compensation to show for it?" Hazzikostas said. "You generally need to improve, yet you're always failing to leave with next to nothing—except if you, as, fall flat on the principal floor and your run closes there, that is alright."
It's a straightforward fix, yet it as of now sounds route better to me. Lamentably, Hazzikostas didn't have numerous particulars to share, yet realizing that Torghast is getting a redesign is uplifting news.
"We'll have more to show when the [Public Test Realm] begins for Chains of Domination. We're anticipating a great deal of criticism and cycle on this framework," Hazzikostas said. "I think our interpretation of Torghast is that the setting is marvelous, the interactivity is magnificent, the assortment of substance and encounters there are wonderful, yet it should be where we can offer test without disappointment and despondency if the test winds up being a lot for you."
Chains of Domination doesn't have a delivery date yet, yet it'll be coming not long from now. You can peruse our meeting covering all its most energizing highlights here.