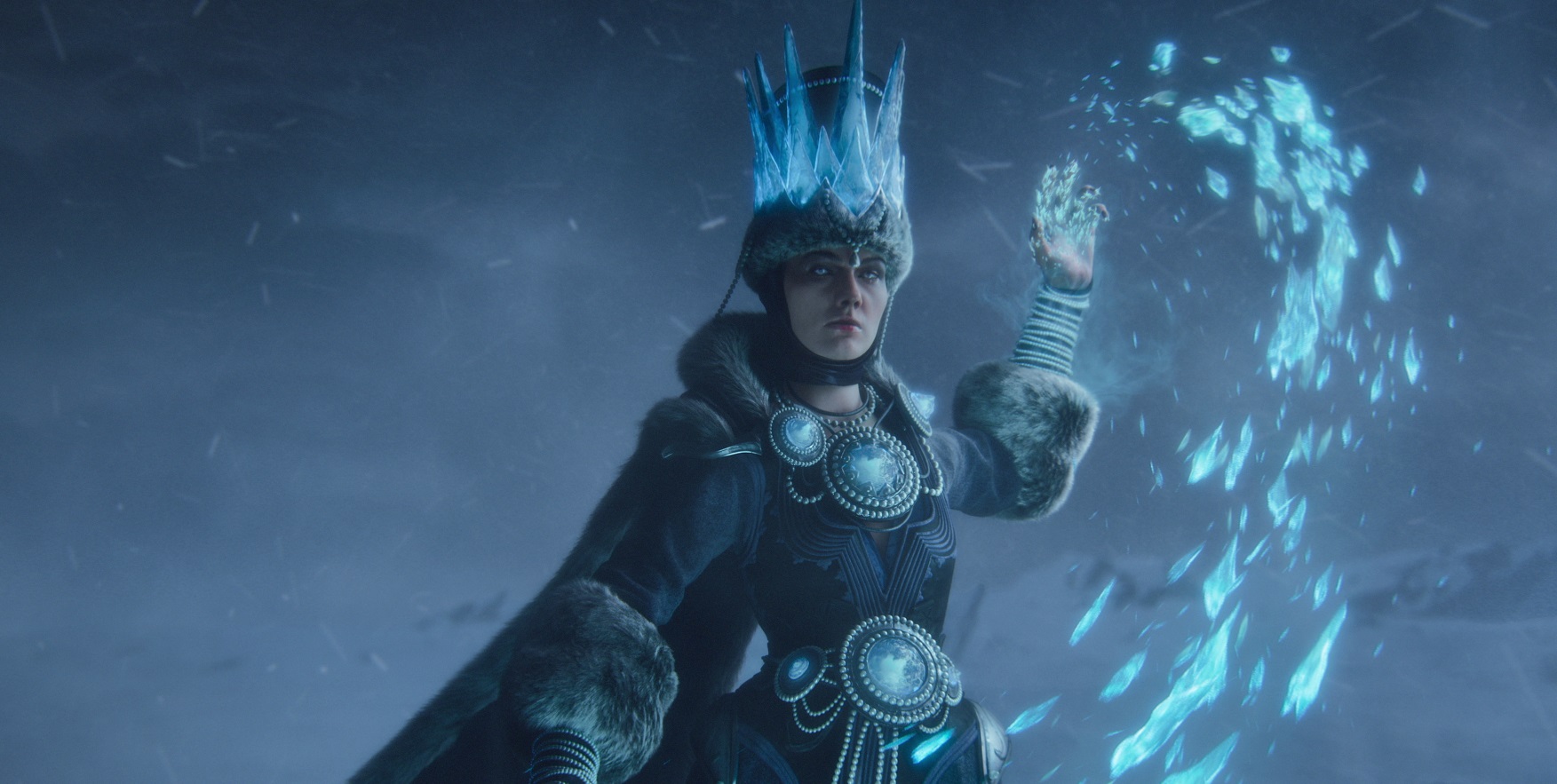 Daemonic armed forces, bear rangers, and the biggest guide yet—it will be tumultuous.
Absolute War: Warhammer 3 declaration
After somewhat of a stand by, Sega and Creative Assembly have at long last affirmed that they're prepared to polish off what's developed into Total War's most driven trial. All out War: Warhammer 3 is coming. Look at the extravagant artistic trailer above.
At the point when Warhammer 2 was delivered a little more than a year after the principal Warhammer, it seemed like the set of three would be finished by 2018, however then came long stretches of quietness. Rather than moving onto Warhammer 3, Creative Assembly pampered the second game with heaps of consideration, constructing its amazing Mortal Empires crusade—which consolidated 1 and 2 into a super mission—and presenting bunches of new masters and group upgrades. As a fanatic of Warhammer 2, this consideration has been exceptionally welcome, yet I've been edgy for information on the last game. Furthermore, presently we have something to stick onto.
As many anticipated, Chaos will be at the center of attention this time, with the daemonic groups of Khorne, Nurgle, Slaanesh and Tzeentch all causing naughtiness and disorder. Each is an unmistakable group, however they're not by any means the only ones you'll have the option to lead. The powers of Chaos will be joined by two human groups hanging out in the Lands of the East: Kislev and Cathay, analogs of Russia and China individually.
Inventive Assembly brags that this assortment groups—which is significantly bigger than what its archetype dispatched with—will contain the most different list of saints, beasts, flying animals and supernatural powers that we've found in Total War: Warhammer, and that the scale all in all will be a lot more prominent than previously. Until Warhammer, I was persuaded the studio accomplished its best work with more modest, focussed games, similar to Shogun 2, however since 2016 it's demonstrated that it's similarly as capable with the greater stuff. Ideally it will not be another Empire.
The group choice may be the most fascinating we've found in the arrangement up until this point, and not on the grounds that it's brimming with daemons. Kislev and Cathay, while drawn from the tabletop game, don't really have official armed forces. Games Workshop is as of now dealing with another Kislev armed force for the relaunch of the Old World that will, you'll be glad to know, incorporate bear cavalry, however Cathay exists generally in legend. There's space for a ton of shocks.
Warhammer 3's dispatch is probably not going to be the finish of things. Innovative Assembly's DLC model for Warhammer 2 appears to have functioned admirably for it to jettison now, and there are still a few militaries left unused. The studio has recently expressed that it desires to incorporate each military from the Old World variant of the tabletop game, so I wouldn't check out any semblance of the Ogres and Chaos Dwarves showing up through DLC. There are additionally different groups without armed forces, similar to Cathay's opponent, Nippon, which depends on medieval Japan.
Alongside a shiny new mission, Mortal Empires will be extended to incorporate the new groups and areas. It's as of now stunningly enormous, so I can scarcely think about what it will resemble when it's set. I question I'll have the option to get away from its grip until I've poured an unfortunate number of hours into it.
All out War: Warhammer 3 is coming this year through Steam and the Epic Games Store, and you can discover more about what's in store in my meeting with game chief Ian Roxburgh.