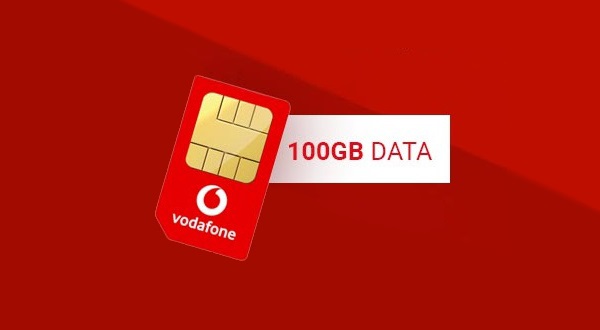 Vodafone's 100GB data SIM only deal seems to be the gift that keeps on giving. It started off simply as a brilliant offer straight from Vodafone itself – big data for just £20. 
Then Mobiles.co.uk jumped in offering cashback on top, making the deal irresistibly cheap. And now the same retailer has sweetened the deal even more, adding an extra tenner cashback on this already awesome deal. 
If you're not quite sure on the 100GB Voda SIMO story so far, let us catch you up. Mobiles.co.uk came along and offered not one, but two cashback offers on this big data SIM only deal. Letting you choose between a £84 cashback by redemption offer or a slightly less hassle £50 auto-cashback option, Mobiles.co.uk put the choice in your hands. 
Now, this deal has got even better as you can apply the code TECH10 at the checkout to earn yourself an additional £10 cashback – as if the original cashback offers weren't enough! 
We've included details of the two tariffs below so you can choose which style of cashback works for you. Or if you want to see what else is available, take a look at our SIM only deals page – just don't expect to find anything better than this.

Vodafone SIM only deal – option 1 with £94 cashback
Vodafone SIM only deal – option 2 with £60 cashback