[Update: The release date for Forsaken Shores, the next incoming expansion to Sea of Thieves, has been announced. Players will get a glut of new content to explore on September 19, with the server going live at 2pm BST / 9am EDT / 6am PDT. We've run through more details about what changes are coming to the game below.]
Swashbuckling has come back in a big way with Rare's sandbox multiplayer pirate adventure, Sea of Thieves. Since first hitting Xbox One and PC in March 2018, the developer has been working on a host of post-launch patches and free DLC – with more staff working on the title now than in the run-up to its original release – and keeps attracting millions more players by offering continual improvements and additional content to the game's community.
And as an open-ended online service game, there's plenty more to come. To help you keep on top of what's new and what's coming up, we've put together this handy page which will be updated with all the latest announcements.
Sea of Thieves is currently available to play both on-disc and on Xbox Game Pass.
What's new in Sea of Thieves?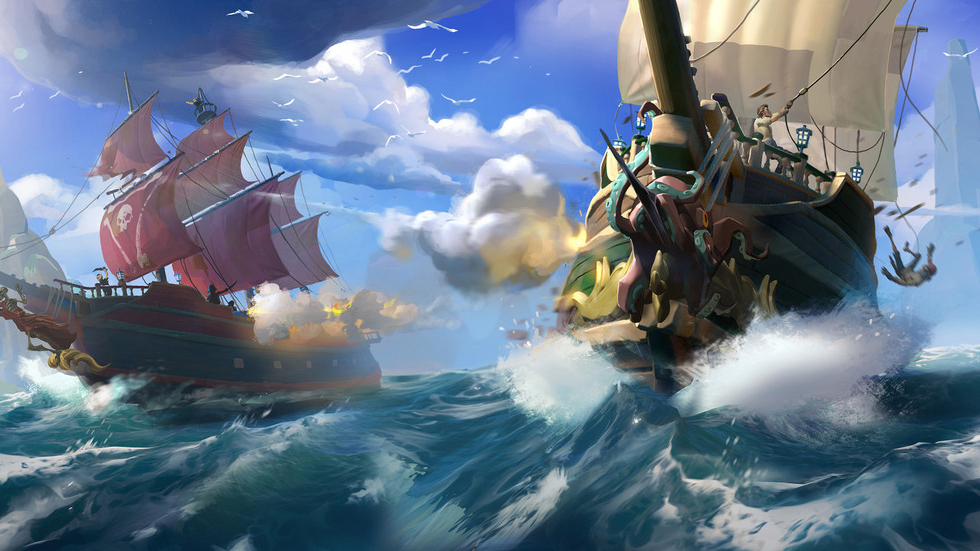 Cross play with PC
One of the most exciting updates to come to Sea of Thieves was cross-play between Xbox One and Windows 10 PCs, widening the community and ensuring countless more play interactions across the two platforms. The PC version isn't just a port either – Rare has promised 'full feature parity' for anyone taking on the Windows version of the game.
Downloadable content for all
It came several weeks after the second free expansion, Cursed Sails, came out in July, introducing cursed pirate ships crewed by skeletons into the game world. 
A natural extension of the pirate forts, these ships also introduced special cursed cannonballs for a whole new layer of tactical warfare. Fancy getting hit by a cannon ball that could make you drunk? We're torn too.
A patch in early August brought a number of small but appreciated tweaks, including longer time windows for collecting floating treasure items, and a change to let players hear battle music from further away. 
One notable bug recently caused players' spyglasses to appear around avatars' groins – rather than, you know, their faces – though the animations have since been corrected.
The end of The Hungering Deep – the game's first expansion – also brought a lot of changes for the online seafaring adventure. The Bilge Rats are now a fully-fledged faction in the game alongside the other existing trading companies. Rather than regular quests, they offer fixed-time activities every week or two.
A different game than before
Missions are increasingly geared towards the kind of cooperative gameplay Rare envisaged for the game upon release – before finding players were wont to just attack any other ships that came their way.
Completing in-game tasks or battling the bigger sea monsters out there now require more collaboration – while the new Alliances feature lets you team up officially with other players for taking on those dangerous skeleton crews.
Don't worry though: there's still plenty of room for some underhand piracy for those who don't play nice.
What's coming up in Sea of Thieves
Forsaken Shores
The next big content update planned for Sea of Thieves will be Forsaken Shores, scheduled for September 19, to go live 2pm BST / 9am EDT / 6am PDT.
The trailer above was leaked slightly early, but we'll update it with the official replacement when it goes out later today. It follows a solitary sailor, singing an elegy for the "poor forgotten souls" who lost their lives on the dangerous new island, Devil's Roar.
When Forsaken Shores arrives it will bring this entirely new section to the map, introducing it with a brand new storyline. Players will be able to find their way into this portion of the game world, and when talking to the Sea of Thieves team during E3 2018 we discovered it'll be an inhospitable volcanic area, made up of islands which could erupt and send stones raining down on ships. 
That fits with what we've seen of the new cosmetic items and armour choices shown in the Forsaken Shores trailer, which seem to be themed around red hot metal.
There will also be a brand new ship designed just for crews of three and the introduction of a handy rowboat for getting to shore and avoiding sharks. Not to mention a 'Reaper's Mark' flag that picks out your position to other players – whatever your intention when they get to you.
As far as other long-term plans are concerned, Rare apparently intends to add new guilds for a wider-variety of missions at some point and quests for transporting cargo safely between merchants. Forsaken Shores should also extend the end-game for those who eventually achieve Legendary Pirate status.
How can I play it?
Sea of Thieves is now available on PC and Xbox One. It's possible to purchase the game outright, but you can also pick up an Xbox Game Pass subscription where the entire game is included. 
If you're not sure whether Sea of Thieves is for you, picking up a Game Pass trial for free and playing the game for a short time through it is a good way to find out.
The game is not a port for PC or Xbox, it works equally on both and supports cross-play. While the console version has locked frame rates of 30fps, the PC version's are unlocked. Mouse, keyboard and controllers are all supported across console and PC.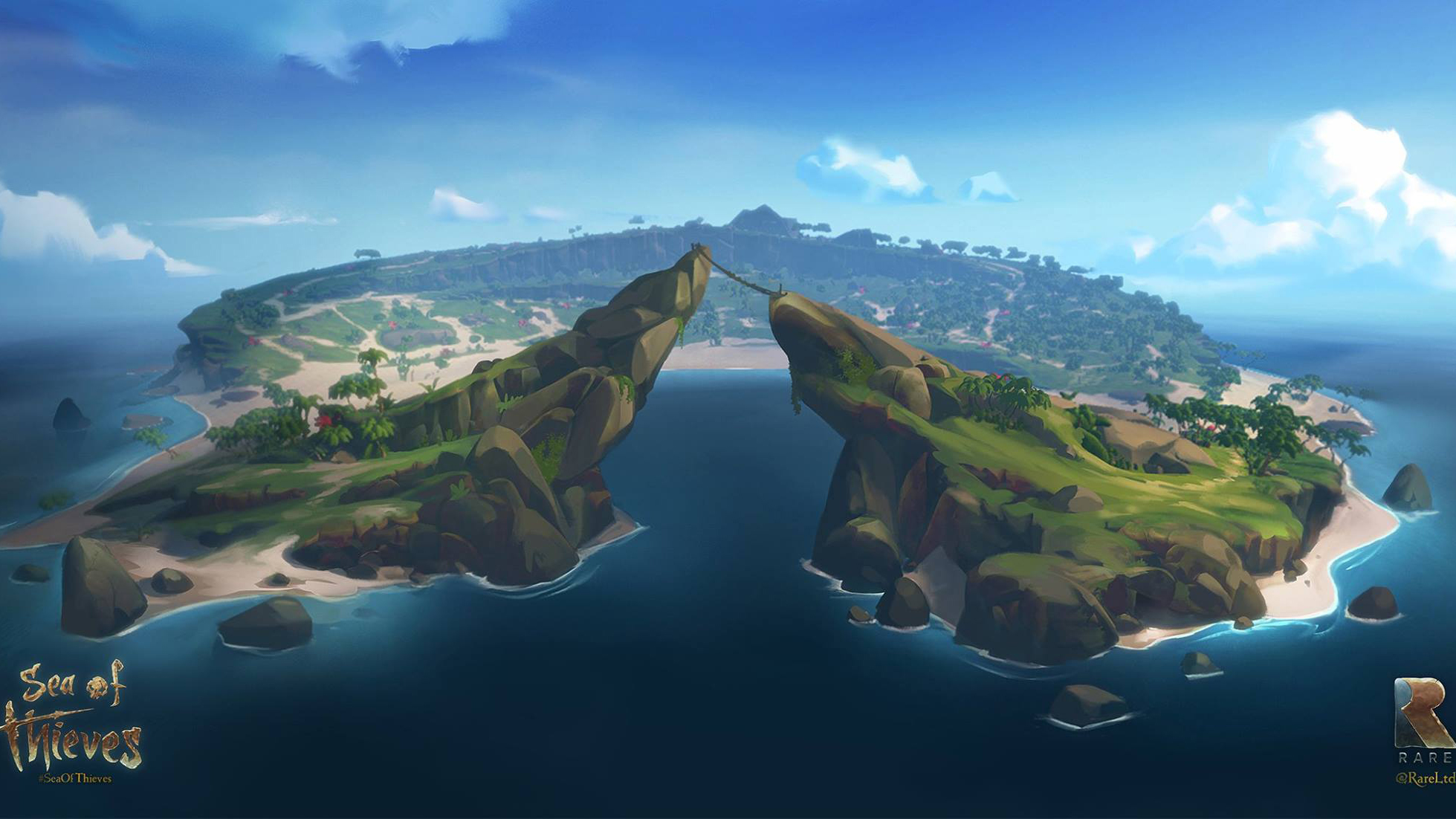 https://ift.tt/2rqE4Rt