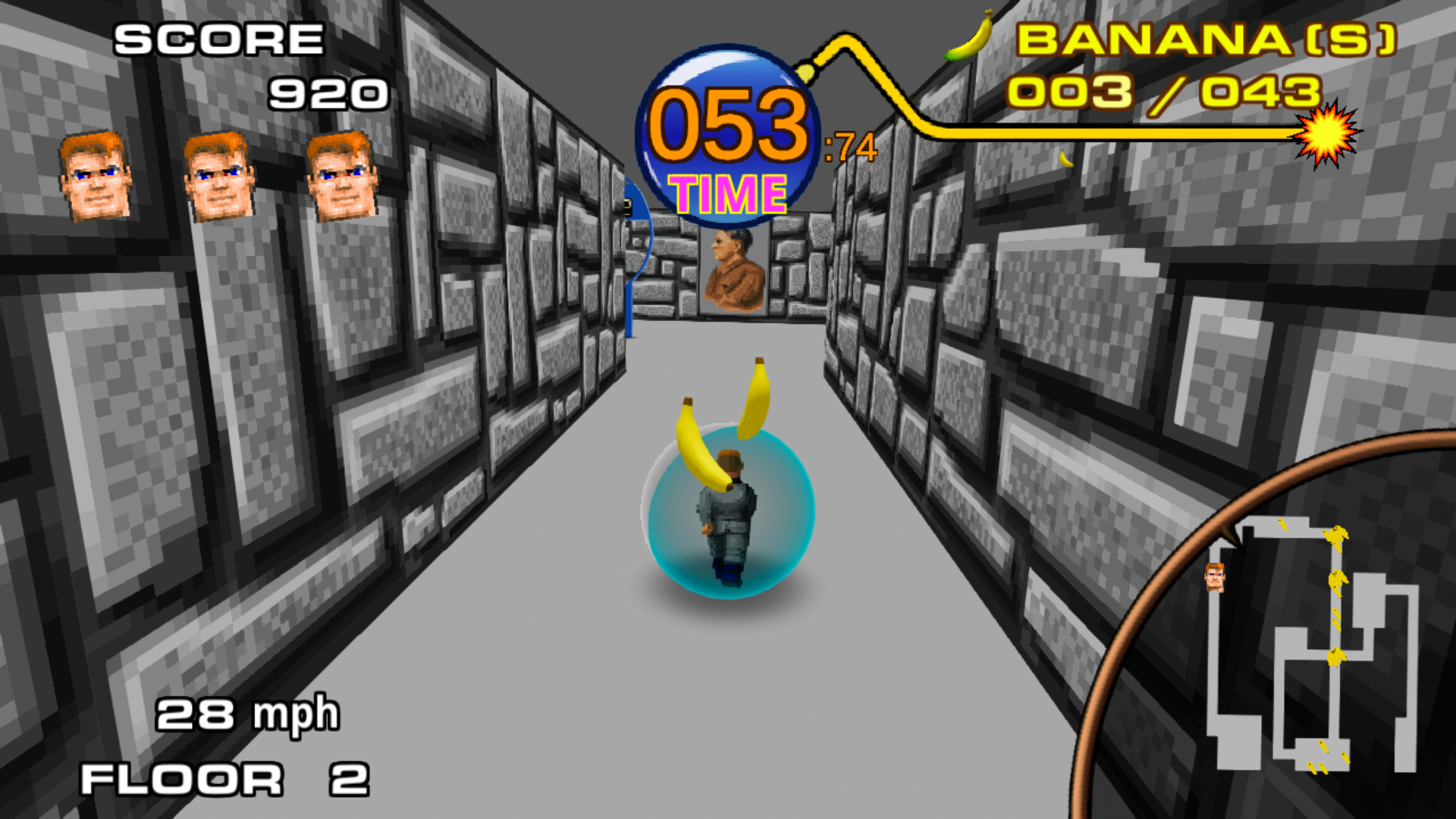 Snatch bananas and bowl over certain Nazis.
Ever stayed there and thought "Man, Wolfenstein 3D is extraordinary yet it actually needs more Super Monkey Ball?" No? All things considered, possibly you ought to, in light of the fact that there's presently a fangame which fulfills that definite need.
Because of maker Nickireda Return to Castle Monkey Ball joins all the disorganized material science based fun of Super Monkey Ball with Wolfenstein 3D's Nazi battling disorder (expresses gratitude toward Kotaku). B.J. Bakowicz has exchanged his stockpile of weapons for moving around in a plastic ball a lá AiAi. There are eight procedurally produced Nazi strongholds to move through, with bananas to gather and adversaries to bonk with your ball.
I had a go on the least demanding trouble, "Would i be able to play, Daddy?" and immediately recalled how dreadful I've generally been at Super Monkey Ball. It's an exceptionally odd juxtaposition, especially Wolfenstein 3D's hopeless mansion being described by Super Monkey Ball's eager host. Be that as it may, there's something oddly convincing about barrelling monkeys into Nazis.
The fangame is accessible for nothing over on itch.io. It's a great method to invest some energy, and a touch of senseless yet nostalgic goodness to light up a grim beginning to the year.