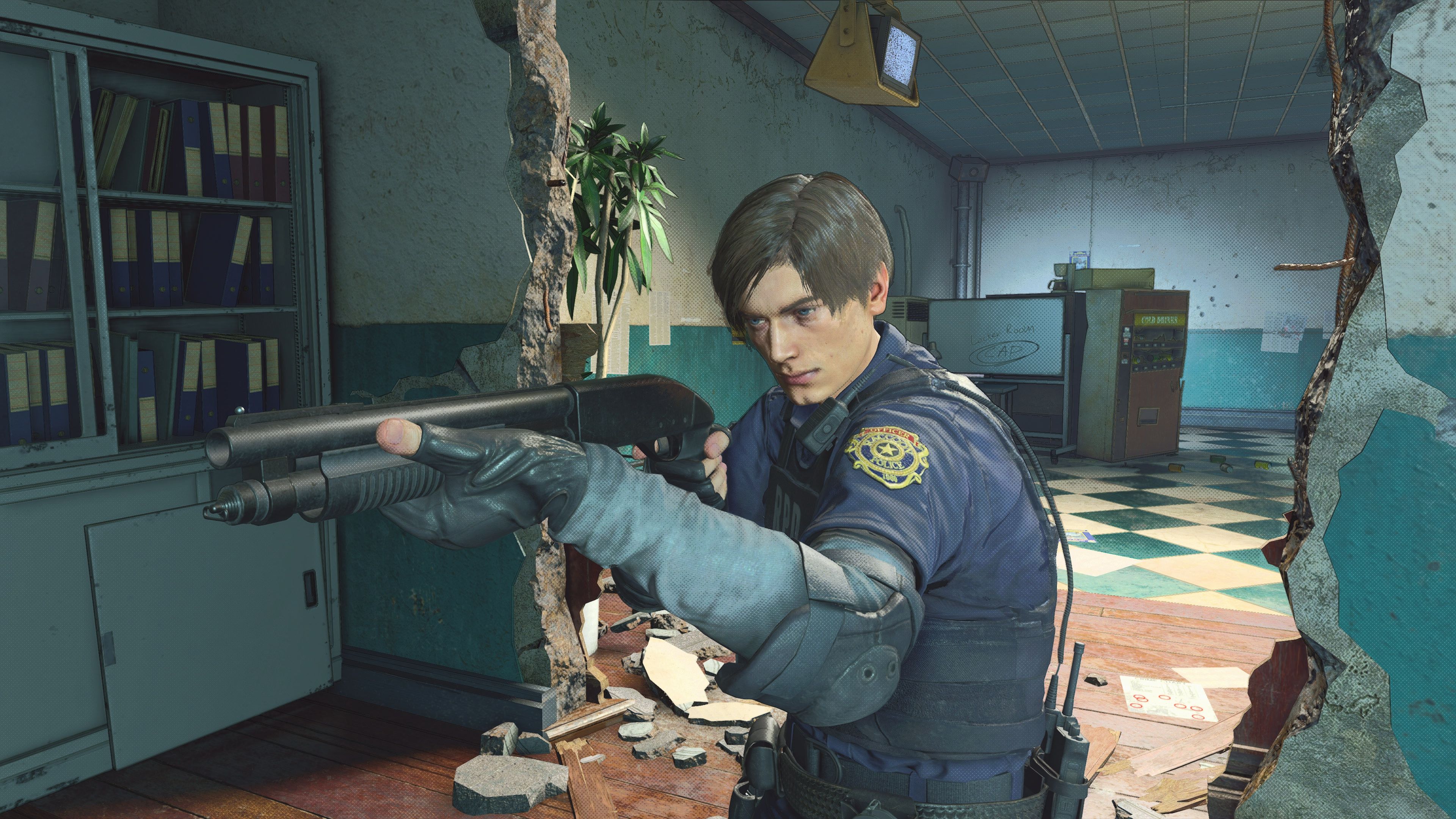 The multiplayer mode is getting a shut beta test one week from now.
During a livestream today, Capcom flaunted the primary significant Resident Evil Village ongoing interaction film, and furthermore declared something new: a multiplayer mode called RE:Verse (articulated 'are-ee-refrain,' not 'converse') that will come free with Village.
Outside of being packaged with it, RE:Verse doesn't appear to have a lot to do with Village. Or maybe, it's being pitched as a treat for Resident Evil's 25th commemoration. It will highlight "dearest Resident Evil characters as they conflict in six-man deathmatches," says Capcom, with at least four players for every match.
There's a contort, as well: "When players are crushed in battle, their character respawns by changing into a bioweapon to order retribution on their enemies."
A comic book-style spot design channel gives RE:Verse a to some degree unmistakable look (all things considered, it would seem that 3D craftsmanship with specks on it), and to be straightforward, it looks unfathomably abnormal to play, which is really Resident Evil of it.
I'm somewhat inquisitive. The over-the-shoulder viewpoint isn't too stylish in games nowadays (even in Resident Evil itself), and particularly not in multiplayer games. I was simply discussing Lost Planet, another Capcom third-individual shooter, a day or two ago—I miss that inconvenient ass arrangement, and I could see RE:Verse being a briefly fun (potentially janky) approach to mess about. Superfluous multiplayer modes are at times extraordinary. Mass Effect 3's rings a bell.
Beta information exchanges for RE:Verse have been open for a brief period, in spite of the fact that we just discovered precisely what it was today. You can even now pursue an opportunity to partake here, and the main meeting will be hung on January 27.
We additionally realized today that Resident Evil Village will deliver on May 7—and RE:Verse with it, probably, since it's a free pack-in. Capcom hasn't said whether RE:Verse will likewise be sold independently. Multiplayer mode Resident Evil: Resistance was incorporated with Resident Evil 3 Remake, yet not sold independently, so don't anticipate it—this is by all accounts a similar sort of thing.
I'll leave you with some authority RE:Verse screen captures to consider: