Are you ready to saddle up and ride out on Rockstar's latest western adventure? The Red Dead Redemption 2 release date is fast approaching, promising a gigantic, gun-toting open-world romp to explore. It's lining itself up to be the most-hotly anticipated game of the year, and, given Rockstar's pedigree, for good reason. Here's what you need to know.
Revelead with perfect pacing on the part of Rockstar, the game will be the developer's third set in the Wild West and its first release since Grand Theft Auto 5 in 2013. To say Rockstar fans are waiting with bated breath is an understatement.
Though the game isn't due to be released until October 2018 news and rumors are circulating and we've gathered everything you need to know right here. 
[Update: Rockstar has revealed Red Dead Redemption 2 character cards which give us a proper introduction to the gang members we'll be encountering – including some previously unseen characters.]
Cut to the chase
What is it? The sequel to the Wild West Rockstar hit, Red Dead Redemption
When can I play it? October 26 2018
What can I play it on? PlayStation 4 and Xbox One have been confirmed so far, with a PC version now highly likely too
Red Dead Redemption 2 trailers
The first trailer for Red Dead Redemption 2 which was released shortly after the game's announcement. It doesn't reveal much other than that we're going to be returning to the Wild West. The game locations in the trailer are diverse and beautiful and it looks highly likely that the game will be open world. 
The game's second trailer came on September 28, after Rockstar teased some new information would be coming in a tweet earlier that week. This time around we got to see a bit more about the game, including a glimpse of its new protagonist Arthur Morgan.
Watch the trailer for yourself below and take a gander at all the screenshots we've collected as well as see some of the new theories this trailer has dragged up:
The third trailer rode into town on May 2, all guns blazing. We thought we were ready for it thanks to a tip-off from Rockstar's twitter feed, but it still hit us right in the feels. 
This trailer puts us right in the middle of the action and confirms (spoiler) that John Marston, the hero of Red Dead Redemption will feature in the game. There's only a fleeting glimpse of him, the wounds that will become his distinctive scars still fresh on his face. 
We'll stop now, you just check it out for yourself below:
Rockstar released the first gameplay trailer on August 9 (well, the first part), giving us a closer look at the highly-anticipated sequel in action. 
The trailer gives us a look at the new richly-detailed world which Arthur Morgan inhabits, complete with sprawling deserts, mucky swaps, winding mountain road, and bustling cities. We also get to see some of the wildlife which live in these areas, and that you will no doubt hunt down for a bit of money. 
As part of the notorious Van Der Linde gang, Arthur is an outlaw. The gang are constantly forced to leave areas, setting up a new camp somewhere. This camp is your base, it's where gang members eat, sleep, play, games, and do chores. And you'll have to pull your weight to keep morale high and your your comrades friendly.
It's not just your camp mates  who are effected by your actions. All your interactions have consequences, allowing you to interact with citizens on a deeper level. But if your moral compass isn't pointing straight, you could pick up some enemies along the way.
You can check out the gameplay trailer below:
Red Dead Redemption 2 release date
We thought we'd have Red Dead Redemption 2 in our stockings come Holiday 2017, but it turns out that may have been a bit preemptive on our part. 
Initially a blog post on the publisher's website from May 2017 said that we'll have to wait until Spring of 2018 to saddle up for Rockstar Games' next epic western:
"Red Dead Redemption 2 is now set to launch Spring 2018 on PlayStation 4 and Xbox One. This outlaw epic set across the vast and unforgiving American heartland will be the first Rockstar game created from the ground up for the latest generation of console hardware, and some extra time is necessary to ensure that we can deliver the best experience possible for our fans … We are very sorry for any disappointment this delay causes, but we are firm believers in delivering a game only when it is ready."
However, Rockstar Games later tweeted to say that the game would instead be released on October 26 2018, which is a few months later than the June 8 release date that leaked earlier this year. 
If you're thinking "we've heard all that before" don't worry too much: Take Two's CEO, Straus Zelnick, has promised that the game won't be delayed again. Talking to Mad Money Host, Jim Cramer, Zelnick promised "hand on heart" that the release date is October 26, adding that the entire team is on track. 
But what about a PC version? So far, there's been no official word from Rockstar on a Red Dead Redemption 2 PC outing, with only the console versions so far announced.
However, we saw a similar story with the release of Grand Theft Auto V. A roaring success on PlayStation 3 and Xbox 360, it was several years before it made the jump to the PC, and eventually even crossed console generations with a remastered version of the game turning up on PS4 and Xbox One.
Could it be a similar story for Red Dead 2? It's looking likely – the LinkedIn profile of a programmer with previous experience at RockStar shows that the employee has been working on the game from a PC standpoint, with the profile verified by several sources. We'd say a PC version is incredibly likely at some point.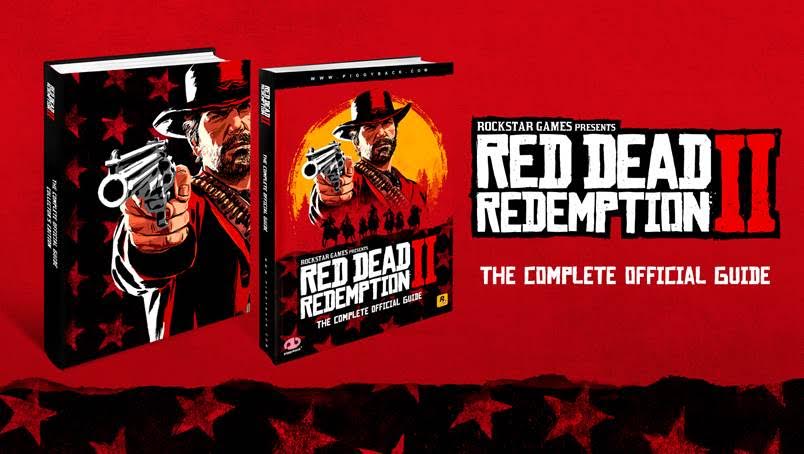 What we do know, however, is that the game will launch alongside a companion game guide book. The Red Dead Redemption 2 Complete Official Guide book will also release on October 26, and is published by Piggyback.
Two versions will release (with pre-orders available now from the Rockstar Warehouse) . The standard cheaper, standard version offers a mission and character guide, with walkthroughs, detailed maps and an index among other features. The Collector's Edition is more expensive, is on "art quality" paper, and includes all of the above plus an exclusive character art gallery.
Red Dead Redemption 2 rumors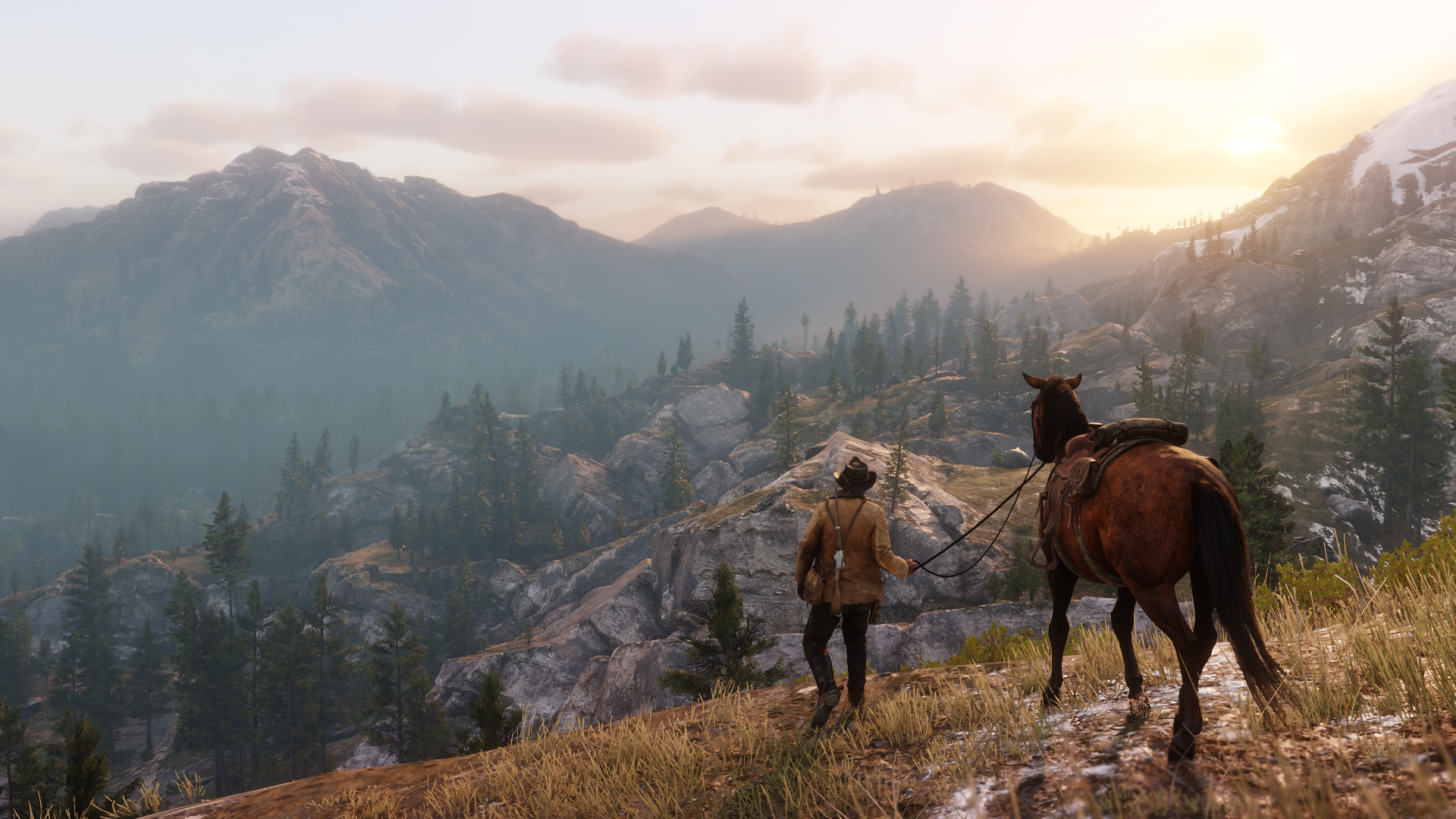 PlayStation exclusivity
It seems that there will be some PlayStation exclusive content when Red Dead Redemption 2 is released on the PS4 later this year. After Rockstar announced some of its pre-order bonuses for the game, the PlayStation Store listing stated that players will be able to "play select content first on PlayStation 4" with "details to follow." 
Now, we don't know what kind of content is under this timed exclusivity – it could be something completely inconsequential. But it could also mean blocking other platforms from accessing maps or weapons for a long time. We'll be updating as soon as we find out more.
Trusted leak
Trusted Reviews is reporting that in the middle of 2017 it received documents with details surrounding Red Dead Redemption 2. Now that some of the details have been corroborated by official announcements, Trusted Reviews has released the rest of the details which include information on the game's online mode, story and characters.  
Online mode
The game's online portion will, apparently, have three different modes: 'Revive and Survive' 'Battle Royale' and 'Money Grab.' Given the wild popularity of games such as PUBG and Fortnite, it doesn't seem unlikely that Rockstar would be interested in turning its hand to this kind of gameplay and seizing on the popularity. 
'Revive and Survive' will set two teams against one another in an all out battle where teams will have to fight to stay alive, risking their own necks to revive team members and keep the game going. 
Finally, 'Money Grab' will be a heist-style mode where two teams will go head-to-head in order to collect money from a central location and return it safely to their hideout. 
The report also says that, like Grand Theft Auto's online mode, Red Dead Redemption 2 will allow players to explore the game's open world, with rewards for completing tasks, activities to take part in, and upgradeable tents instead of apartments. It even suggests that there'll be a companion app launched with social features and a poker minigame (a great way for players to increase their in-game funds without having to sit down and play the game).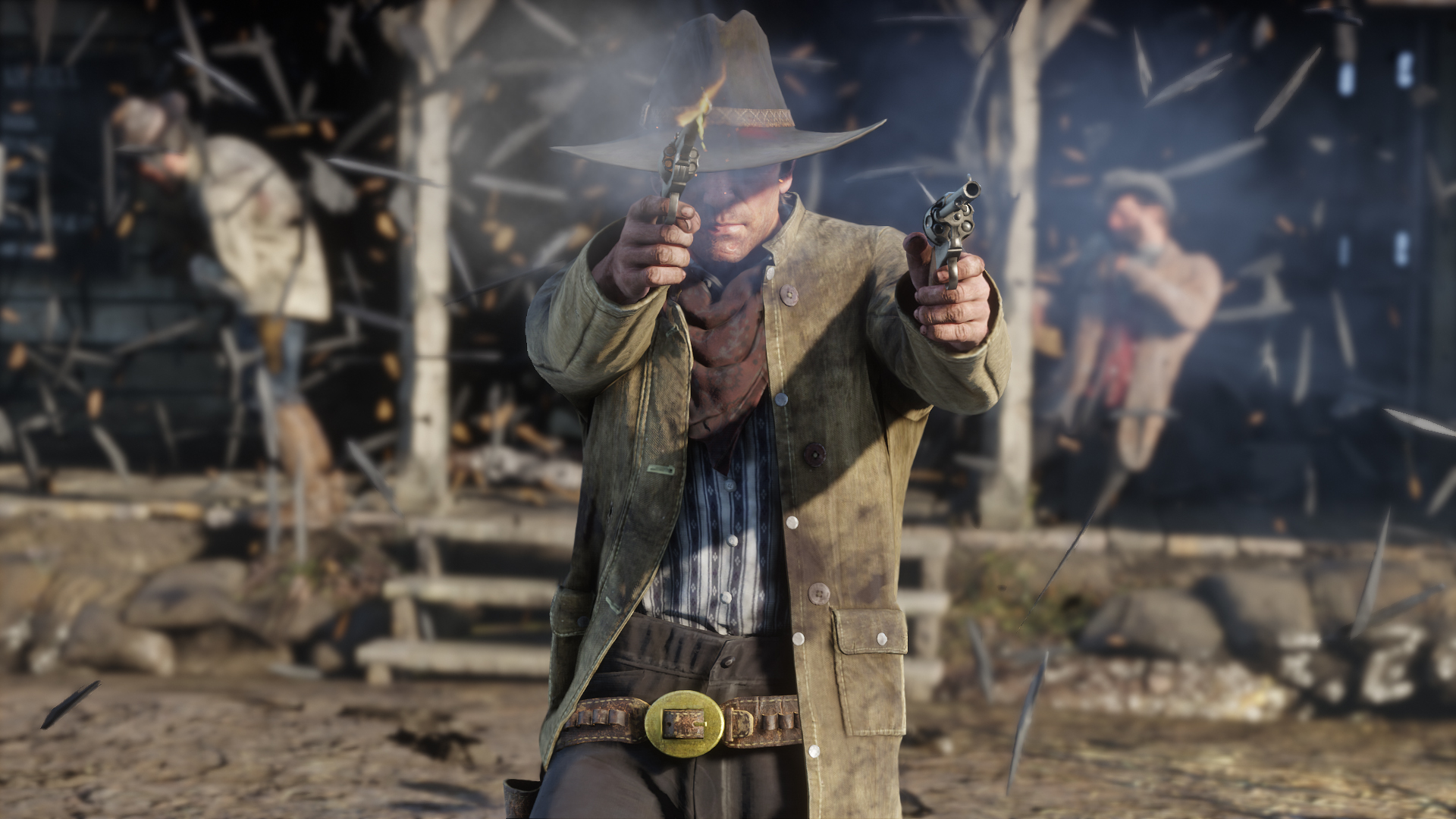 New mechanics
The report also states that the game will have new mechanics. There'll be locations dedicated to procuring new items and gambling, as well as a slum market where it'll apparently be possible to pick up these items on a discount. All stores will operate according to the game's day-night cycle – so no going to purchase a new pistol and midnight. 
Vehicles will range from minecarts to horse-drawn carriages. It may even be possible to use full-explorable trains to traverse the map.
It's also being said that the main campaign and online mode will be playable in first-person and the Eagle Eye function will make a return, allowing players to track bounties and detect fish for catching. 
Mission branches
According to the report, player actions in main campaign missions will affect the direction in which the story moves. Interacting with certain characters over others or interacting with them in different ways, for example, may result in a different outcome or objectives. 
Red Dead Redemption 2 news and features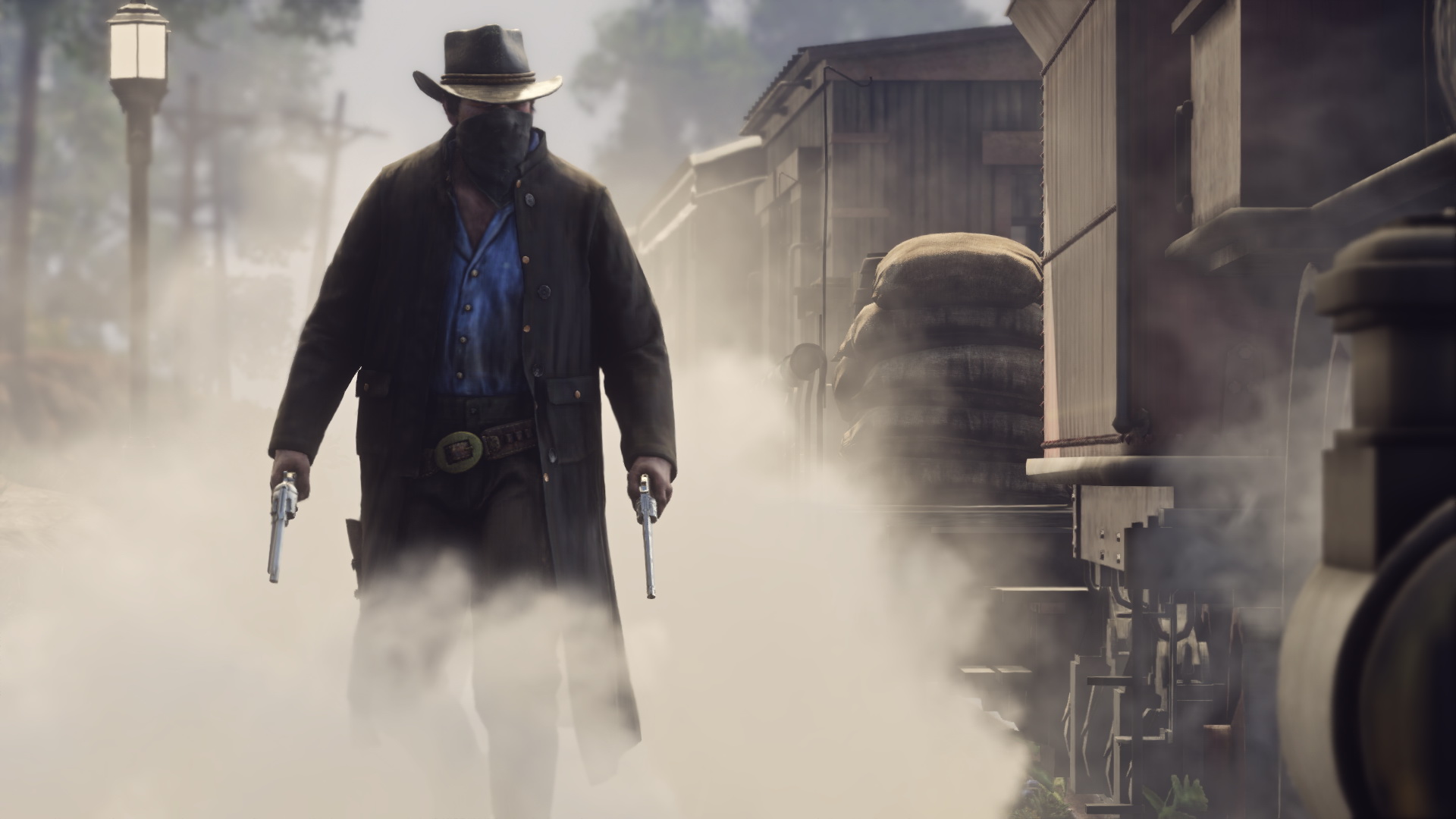 We have very little in the way of solid facts when it comes to Red Dead Redemption 2 but what has been confirmed by Rockstar can be found below.
Interactions are deeper
You'll now be able to react with citizens in a way you couldn't before. From calling out to fellow riders to talking your way out of trouble with the sheriff, your actions have consequences. It's up to you whether you choose to escalate or diffuse volatile situations, but negative actions could result in making enemies.
Camp life is important
Due to the Van Der Linde gang not being the friendliest neighbours, you'll often be forced out of an area and have to set up camp somewhere new. Camp serves as your gang's base, it's where you eat, sleep, play games, and perform chores. You need to pull your weight, fetching food and supplies to keep morale high. You'll also be able to take part in activities for fellow gang members which improve your relationship with them.
Variety of terrain
With the open world deeper than ever before, there are plenty of different regions for you to explore including sprawling forests, scorching deserts, bustling cities, sheer mountains and mucky swamps. These areas will be inhabited by appropriate wildlife, with alligators roaming the swamps and eagles circling mountain tops.
Weapons are more realistic and unique
Each weapon has a unique characteristic. But we won't know much about that until part two of the gameplay trailer. However, we did learn weapons now have realistic reload and recoil actions.
Befriending your horse is beneficial
As you progress, your relationship with your valiant steed will blossom. The stronger the bond, the easier the horse is to control. There are also a wider variety of horses than before, with each horse having a specific purpose (such as racing).
There's a new protagonist
John Marston is no more. Red Dead Redemption 2 brings players a brand new protagonist called Arthur Morgan and the game will follow this outlaw and the Van der Linde gang as they rob and fight their way across America. 
That doesn't mean that John is entirely absent. From trailer number three we've learnt that John is in the game, although how major a player he's going to be we're yet to see.
Dutch is back
The main antagonist from Red Dead Redemption showed his face in this game's second trailer which confirms he'll be back. Whether or not he'll be the same antagonistic force is unclear but we think it's highly unlikely he's going to be a force for good.
There's mention of "the sons of Dutch" in the third trailer, and while this is more than likely a reference to the familial nature of the Van Der Linde gang, is there a possibility Arthur Morgan could be Dutch's progeny? 
It'll have an open world
Red Dead Redemption 2 is a sequel to an open world game and it's being developed by Rockstar so this isn't exactly surprising information. Though Red Dead Revolver was a more linear affair, it was apparent that Rockstar was moving away from this with its spiritual successor Red Dead Redemption and we imagine this trend will continue. 
On the game's site, Rockstar has called the game world "vast and atmospheric" and the trailer certainly backs up this claim. 
The environments shown in the trailer are diverse and stunning and we imagine that as before you'll be able to traverse them on foot, horseback and perhaps even by rail at your own pace.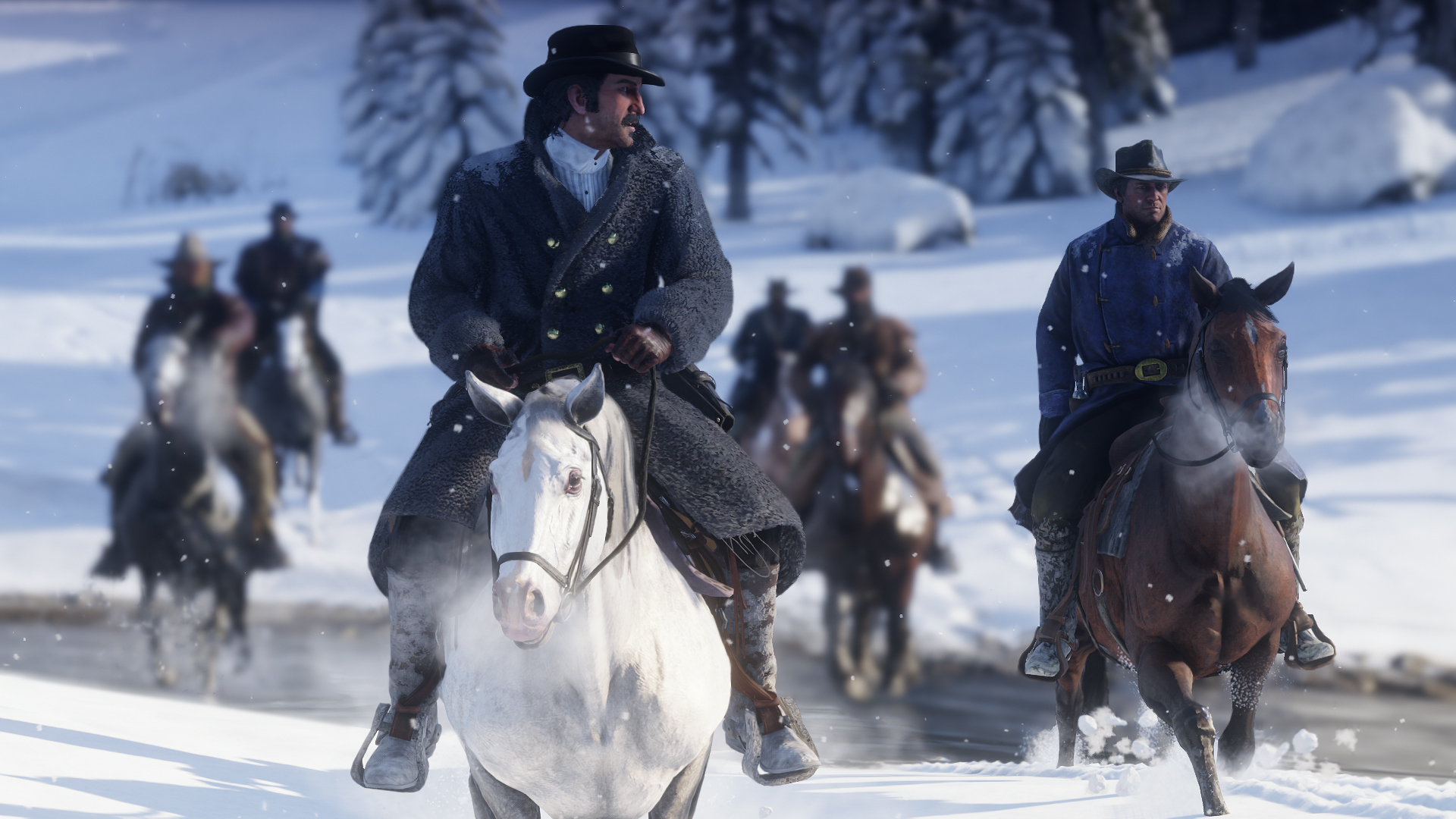 It'll have single and multiplayer
As you'd expect of a Rockstar game, Red Dead Redemption 2's vast open game world will be the backdrop to a thrilling single-player campaign. 
Though the first game followed the story of one man, we're not sure whether that will be the case with Red Dead Redemption 2. The game's trailer shows 7 figures on horseback which does suggest there could be multiple stories weaving together here like Rockstar did with Grand Theft Auto 5. We'll just have to wait to find out if this is the case.
One similarity we do know Red Dead Redemption 2 will have to Grand Theft Auto 5 is its huge online multiplayer world and it could be this element of the game that the 7 cowboys on horseback imagery is referring to. 
On the game's website, Rockstar has stated that the world of the single player campaign will "also provide the foundation for a brand new online multiplayer experience." 
Considering Grand Theft Auto 5's online world is still growing and thriving 4 years after the game's initial release this is an exciting prospect. We imagine the cooperative missions that involve heists, races, gangs and money making will transfer neatly over to the Wild West world of Red Dead Redemption 2. 
PlayStation 4 players will get early access to some online content
Thanks to a partnership between PlayStation and Rockstar, PlayStation 4 owners will get early access to some of the game's online content. In a post on the official PlayStation Blog where the announcement was made it wasn't clear what the online content would be, however it was promised that more details would be revealed soon. 
Unlockable weapons in Grand Theft Auto Online
Grand theft Auto Online players are getting some interesting Red Dead Redemption 2 treats in the form of unlockable weapons. An in-game email went out in December with a clue for hunting down the Double Action Revolver.
Once the revolver is acquired, a Headshot Challenge will launch in Freemode which, if completed, will give players a $250,000 in-game prize and the opportunity to unlock the revolver for use in Red Dead Redemption 2 when it's released in 2018. 
Two redditors also found evidence of a new Stone Hatchet weapon in the patch code from GTA Online's recent nightclub update, as a reward for capturing or killing five chosen in-game targets. Getting 25 kills with the weapon also then unlocks it in Red Dead Redemption 2 – and while the mission isn't officially live, there is a way of triggering it early, as shown in this video.
Art book
There's a listing for a book called The Art of Red Dead Redemption 2 that has popped up on Amazon (and has been swiftly deleted). The book is being published by Random House and had a slated release of October so looks likely to be an official product and in the listing claimed to be "a peek behind the curtain of Rockstar Games and its intensely guarded approach to the creation of the lush, Old West open-world gameplay". 
Characters
In September 2018, Rockstar revealed character cards which introduced us to a selection of gang members we will be encountering in Red Dead Redemption 2. While there were some familiar faces, such as Dutch Van Der Linde, there were also some brand new characters we haven't met previously. 
We've rounded up the posse so you can take a look:
What we want to see from Red Dead Redemption 2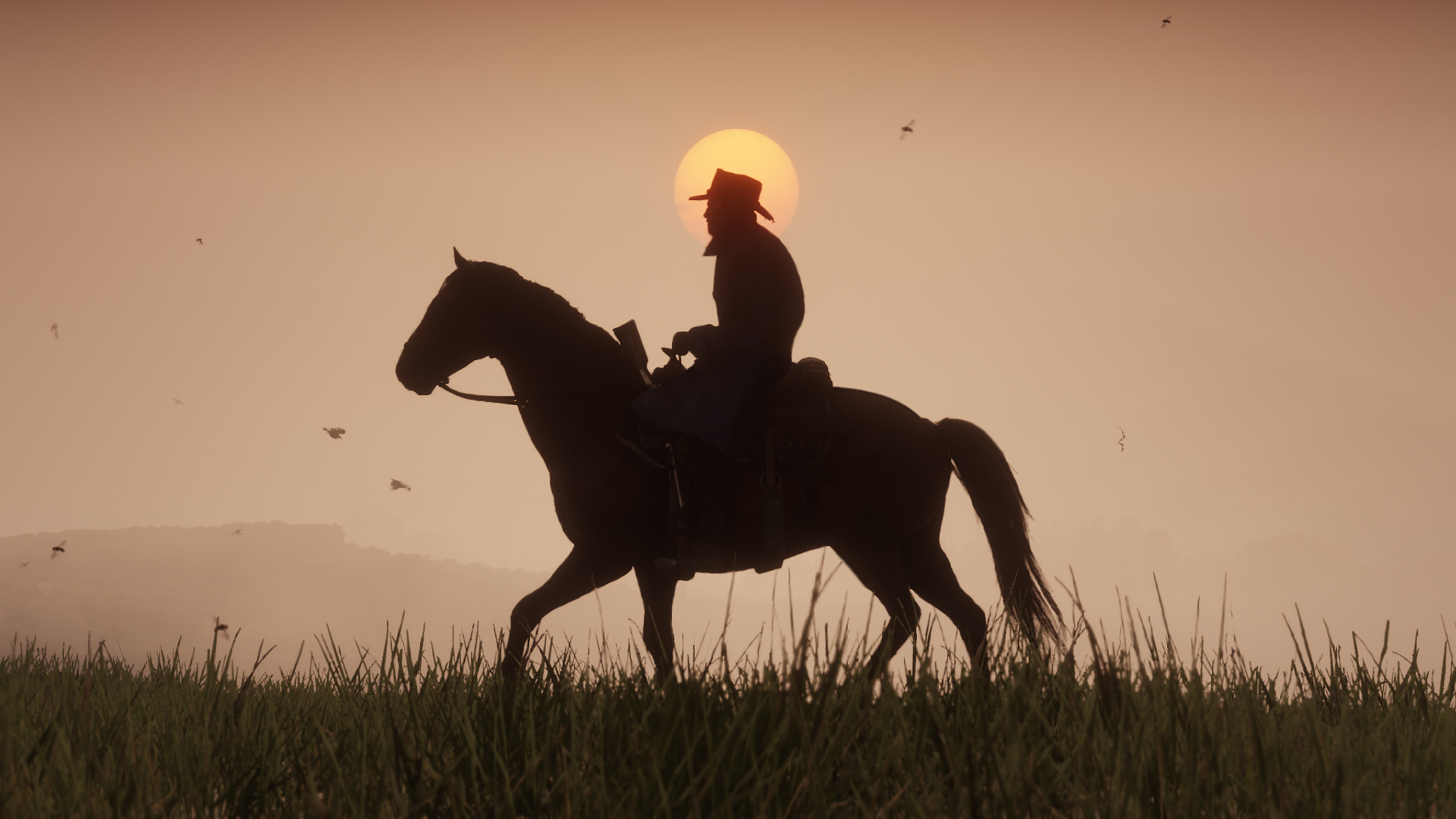 Considering solid facts on the game are pretty thin on the ground, speculation and rumors are understandably rife, with most of the basis for guessing at possible features coming from the game's two trailers.
It could be a prequel or sequel
Red Dead Redemption 2 will have a brand new protagonist called Arthur Morgan which puts John Marston out of the picture. 
It was the appearance of Red Dead Redemption antagonist, Dutch Van der Linde, in the second trailer for this game, however, that made fans think it could very well be a prequel. Dutch looks much younger and more fresh in the trailer which gives this pre-Red Dead Redemption theory credence. 
That said, others have pointed out some anachronistic background details from the trailer which throw the prequel nature of the story into question. First up is a telephone which appears in an office scene of the trailer. This phone has a design which would have been in use long after 1890. However, a train which appears later in the trailer is being pointed out as being from a much earlier time than this.
Red Dead Redemption is largely set in 1911, so all of these details taken together suggest that Red Dead Redemption 2 could actually have a very long timeline which begins before John Marston's Red Dead Redemption and then runs concurrent to it, perhaps starring multiple characters.
However, it could also be a prequel that just doesn't stretch too far back in time – it's also being rumored that the game is set only 5 years before the previous game around 1906 which would make a great deal of sense.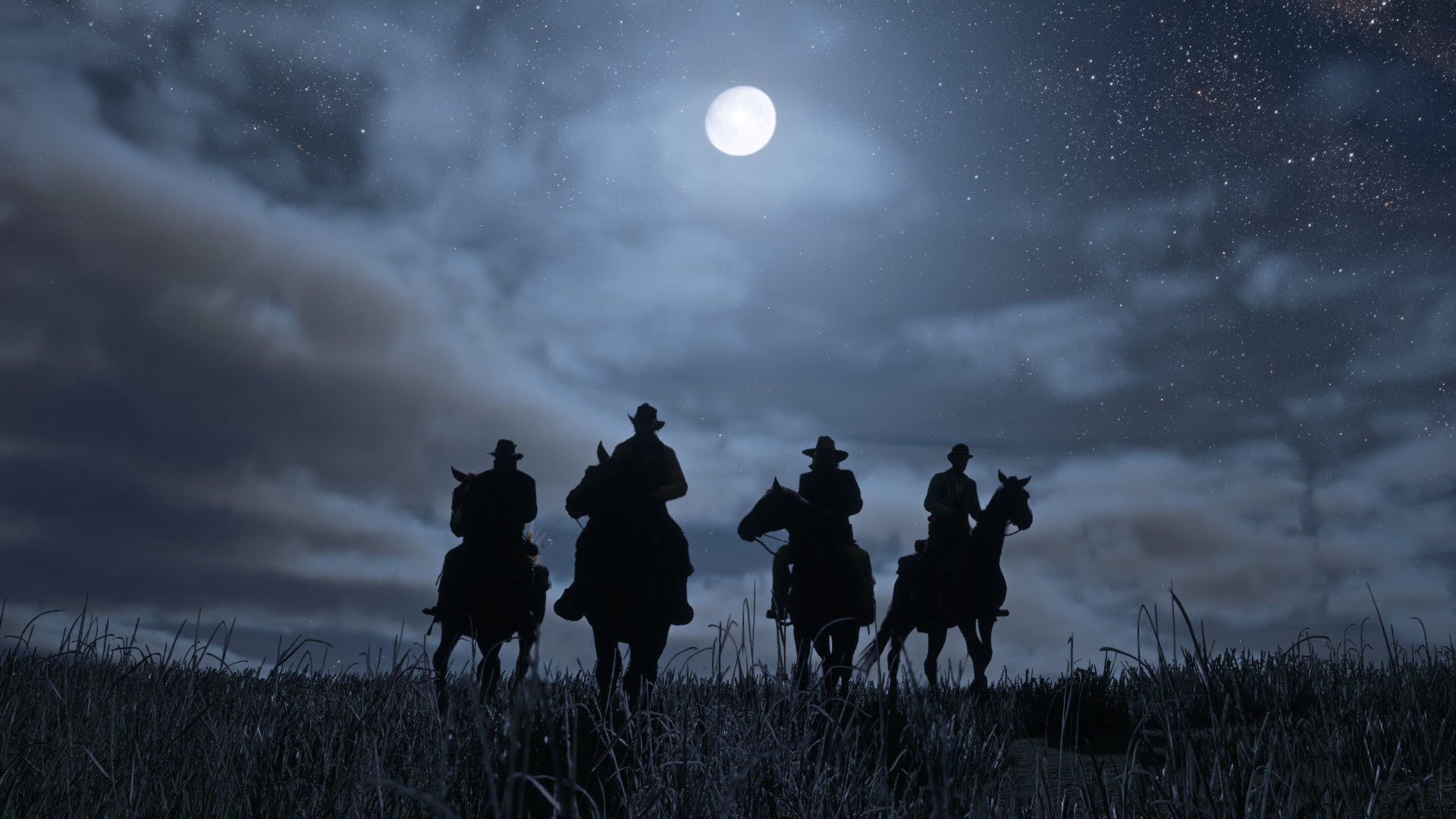 Bows and arrows and dual wielding weapons 
In the game's second trailer we see protagonist Morgan wielding a bow and arrow as well as simultaneously firing two revolvers. This suggests combat mechanics have advanced significantly from the previous game. 
Bow and arrows were actually a weapon option in Red Dead Revolver before being nixed in Red Dead Redemption. Since then, fans have been crying out for their return and the trailer certainly seems to show that's happening. 
Out on the water
You couldn't even swim in Red Dead Redemption but a glimpse of a character out on the open water in a kayak in the trailer for the sequel has people wondering if you'll be able to travel across water or maybe even swim this time around. It'd certainly make an already sure to be large game world even larger. 
More animals than ever 
The game's second trailers shows in no uncertain terms that bears are back. But this time they're being joined by crocodiles. This makes the surrounding game world significantly more dangerous and although we like to see as much wildlife as possible, we're not looking forward to being taken by surprise by a crocodile in a swamp. 
Sharing the load
A scene of a character walking alongside a mule loaded up with equipment also has fans wondering if it'll be possible to share your inventory with your steed. We imagine this would work in a similar manner to sharing your inventory with your companion in games like Skyrim. 
Could this be the game's map?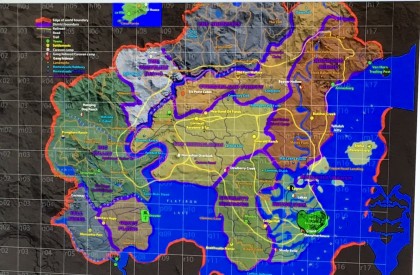 Earlier this April, a map claiming to be the setting for the next Red Dead leaked on NeoGAF.
The biggest takeaways from the tentative topography was a slight move eastward from the arid plains of Red Dead Redemption, showing more marshy locations, islands, and even a mention of a bayou city called New Bordeaux – possibly a tie-in with the recently released, 2K-published Mafia III?
A source with insider knowledge did confirm to us that the map was legit, adding that the game plans to take place before the events of Red Dead Redemption.
However, it is still a leaked map from the internet, so checked expectations are always a smart move. 
Rockstar has revealed that the map of the game will be used as the foundation for building an online multiplayer world similar to that of Grand Theft Auto 5 so the incredible scale and diverse landscape suggested by this map would be suited to an online world.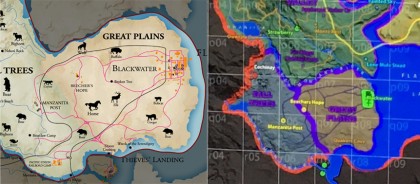 Keep checking back here for more Red Dead Redemption 2 news and rumors! We'll report everything as and when it's revealed. 
More excited about Rockstar's other franchise? Here's everything we know about GTA 6
https://ift.tt/2MabT2m