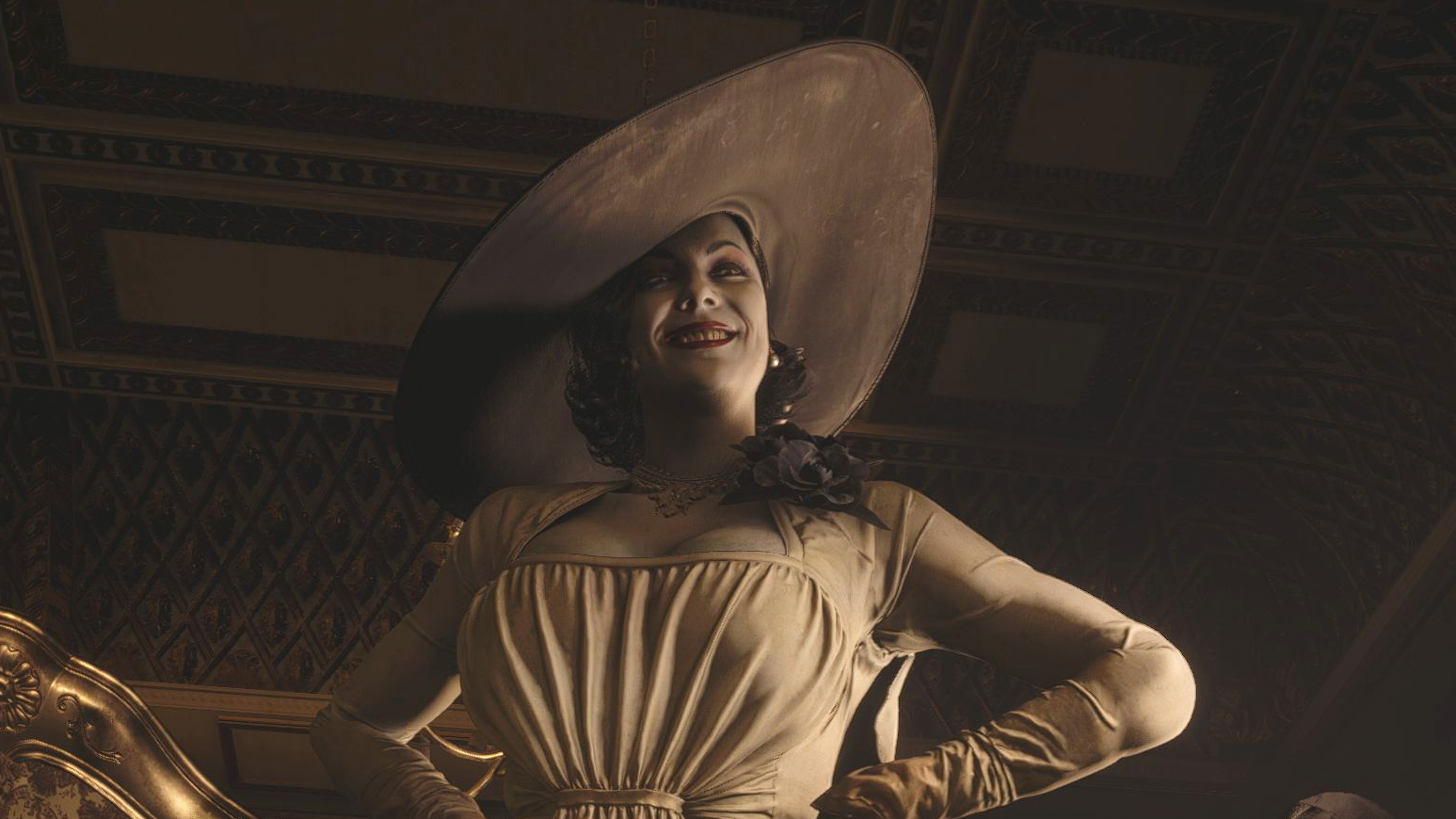 Capcom is showcasing Resident Evil Village with life-size cardboard standups of Lady Dimitrescu, the monster vampire who has created a significant ruckus among, how would I put this gently? Specific gatherings of gamers.
What I mean by that is: People are hungry for the tall vampire woman.
Shops in Hong Kong and Japan presently obviously have life-size standees of Lady Dimitrescu. Clearly this is to sell computer games however now, truly, it's something a lot greater than Resident Evil. I don't know Capcom comprehends the development they're taking care of with this.
Pictures are streaming in over web-based media over the most recent couple of days and it's… a ton. Here are two ok for the office models. Peruse the Lady Dimitrescu hashtag on some random social help at your own significantly NSFW hazard.
Woman Dimitrescu's tallness is such a selling point of her reality that Capcom felt constrained to explain that Lady Dimitrescu is decisively 9'6″ and our own James Davenport to sort out accurately how she looks at to different things including trees, structures, xenomorphs, and aces boss.
Obviously, there is likewise a great deal of fanart.
Regardless of what your position on community's—and I quote an enthused fan here—most loved "huge vampire mom" is, I figure we would all be able to concur that this will just end in tears and blood. I'm calling it now. These things will hit eBay at last and they will become hot ticket things. Somebody will loot a store to get one. Some geek will shank another in a back rear entryway for their Lady D standee.
On an individual note, gamers don't strive to become familiar with the right spelling of unfamiliar names, however this time I'm very glad for them: I've seen nary a parched rando incorrectly spell Alcina Dimitrescu, notwithstanding its vigorously Romanian leanings.