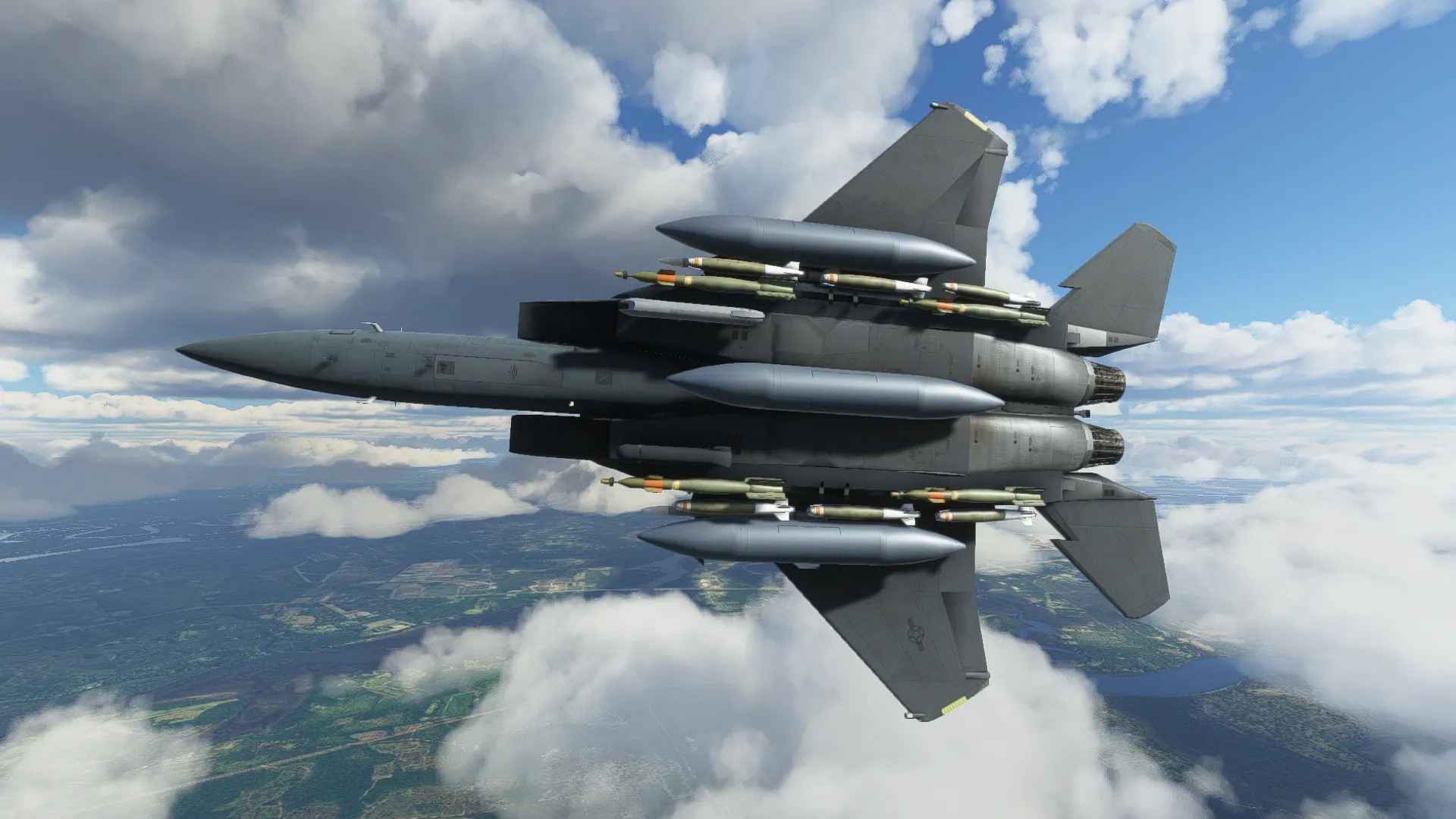 The famous contender, created by DC Designs, will be limited by the game's flight model, which tops out at Mach 1.
Microsoft Flight Simulator is a remarkable flight sim, however it's light on superior machines: There are a lot of jetliners and prop-driven little specialty, yet not a solitary max engine propulsion to be seen. That will change in the not so distant future, however, when recreation add-on designer DC Designs releases its interpretation of the acclaimed F-15 Eagle warrior.
The bundle will incorporate the F-15C, D, E, and I variations, all "precisely delivered," despite the fact that as ObsidianAnt noted in the see video above, they're not planned to be high-devotion, "study level" reenactments. All things being equal, the general objective here is to advanced pilots the opportunity to have some good times with a shouting machine that can do things no other plane in the game is prepared to do, in a "tremendous and exceptionally definite world" that no other flight sim can match. The DLC will likewise incorporate a full activities manual, paint unit, and eight uniforms:
It appears to be impossible that players will have the option to send any of the Eagle's munititions stockpile—that is an entire distinctive kind of reenactment—however on the off chance that you need to move from floor to roof in short order or take a stab at a super-quick flyover of New York City, this is certainly going to be your plane of choice. In reality, this feathered creature is excessively quick for Flight Simulator to deal with: The depiction on Just Flight cautions that the game presently doesn't uphold supersonic flight, implying that except if and until the flight model is refreshed, the F-15 will finish out at Mach1. (Which, for the record, is still super quick.)
DC Designs' F-15 bundle will be accessible through Just Flight for $37/£27, in spite of the fact that any individual who as of now possesses it for "inheritance stages"— Microsoft Flight Simulator X and Prepar3D—can catch it for $13.50/£10. It's set to come out on either January 20 or 21.