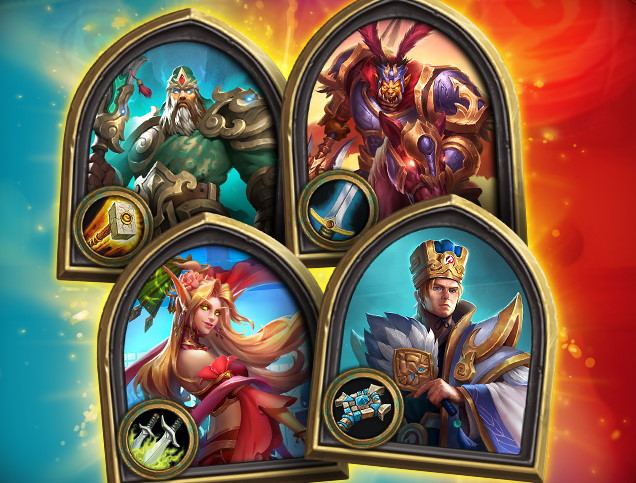 At the point when Hearthstone's Darkmoon Races small set went half a month prior, players immediately saw the presence of four new saint representations, and references to something many refer to as a "Three Kingdoms Bundle." Blizzard declined to remark on any of it at that point, yet today it uncovered what it's around: An impending Lunar New Year festivity in Hearthstone with new Legendary journeys, the arrival of the Lunar Blessing Tavern Brawl, and Romance of Three Kingdoms-enlivened saint skins.
Players can acquire an aggregate of nine card packs from Madness at the Darkmoon Faire and Scholomance Academy by finishing journeys between February 9-23:
A few players have quite gotten a portion of these journeys, and had the option to finish them, because of a bug that saw them go live early. As indicated by a Blizzard post, those players won't get the missions once more, yet Blizzard likewise will not eliminate the packs acquired as of now. So I surmise that is a wash.
The new Three Kingdoms legend skins will be accessible for buy independently for $10 in-game and from the Blizzard store, and can likewise be had in two packages: The $25 Three Kingdoms Hero Bundle, with Zhuge Liang Anduin, Guan Yu Uther, Diao Chan Valeera, and Lu Bu Garrosh, or the Three Kingdoms Mini Bundle, which has Diao Chan Valeera and Lu Bu Garrosh for $15.
Not modest, at that point, but rather they are pretty.
In the Lunar Blessings Tavern Brawl, getting back from a year ago's occasion, players pick and are then given a randomized deck, after which they'll pick from one of three "gifts" that will give various types of buffs during the match.
Hearthstone's Lunar New Year festivity starts on February 9 and runs until February 23. Discover more at playhearthstone.com.