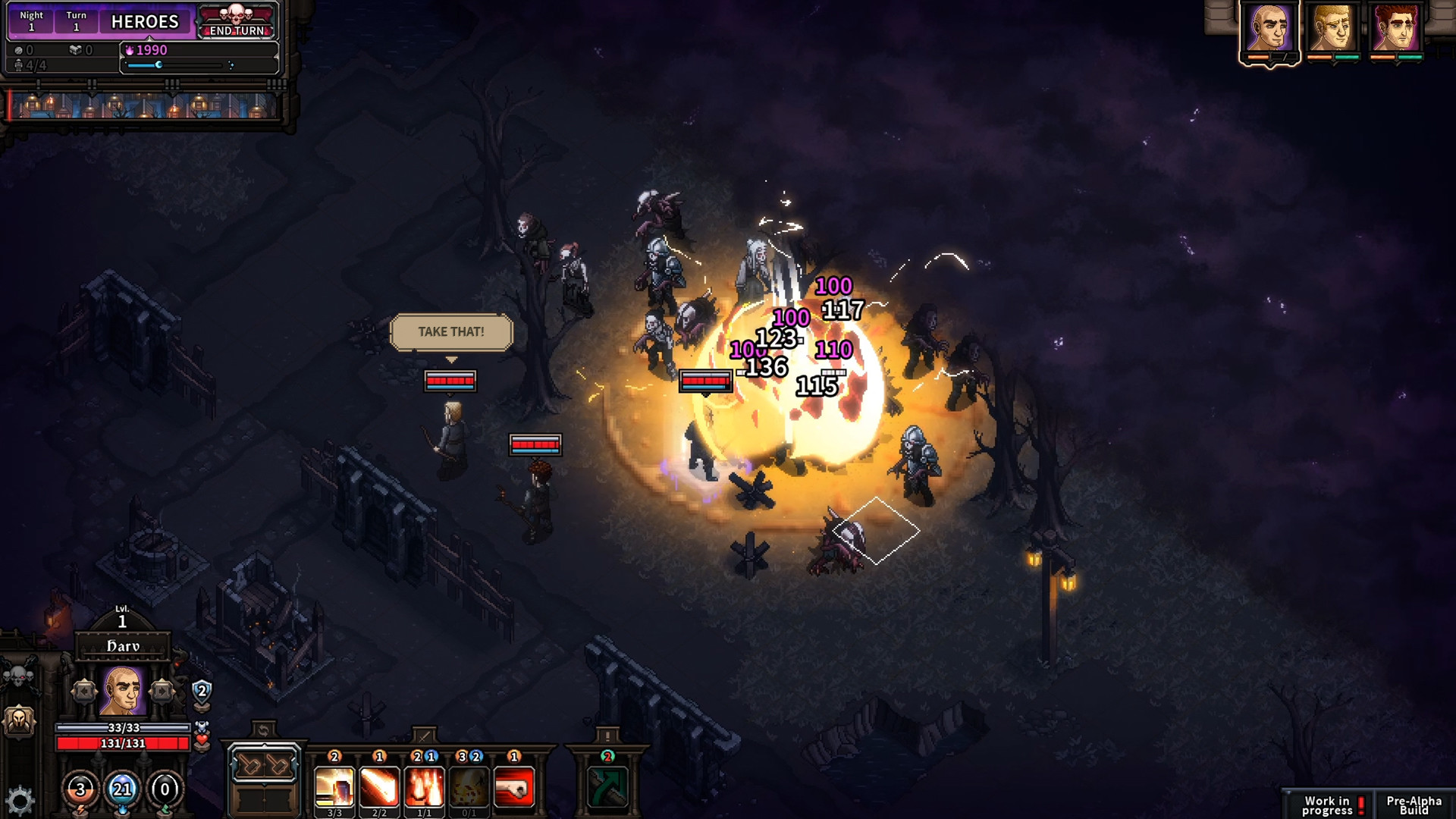 The demo moves you to crush down swarms of baddies to endure.
In case you're a fanatic of strategies games comprehensively, or strategies RPGs explicitly, I'd urge you to require the hour or so to look at the demo of The Last Spell, an impending strategies roguelike RPG from engineers CCCP. In The Last Spell, you control a crew of incredible legends to shield a demolished city from immense swarms while its mages cast a spell to free the universe of the frightful sorcery distressing everybody.
Your legends are super incredible, ready to chop down scores of adversaries, however there are in every case more beasts rising up out of the fog that slips every evening. To endure, you need to endure every evening so you can modify your city safeguards during the day. It's a great wind on the frequently inadequate experience of a strategic RPG, constraining you to go up against tremendous multitudes of trouble makers without getting worn out as opposed to placing you in strategic circumstances with similarly risky adversaries.
Saying this doesn't imply that there aren't similarly risky enemies: There are. In the demo, I experienced awful spellcasting ran beasts, recovering revulsions that ate their partners to buff themselves, and hazardous divider destroying boomers. I very enjoyed how I had to reliably keep legends out of damage's scope toward the finish of turns in light of the fact that each hit point truly made a difference. The demo is promising, with a cruel metal soundtrack and pretty forceful trouble bend to crush through—however the last game plans to have both metaprogression and more trouble settings to facilitate that.
CCCP is the engineer of The Last Spell, and recently delivered Dead in Vinland. You can track down The Last Spell on Steam.