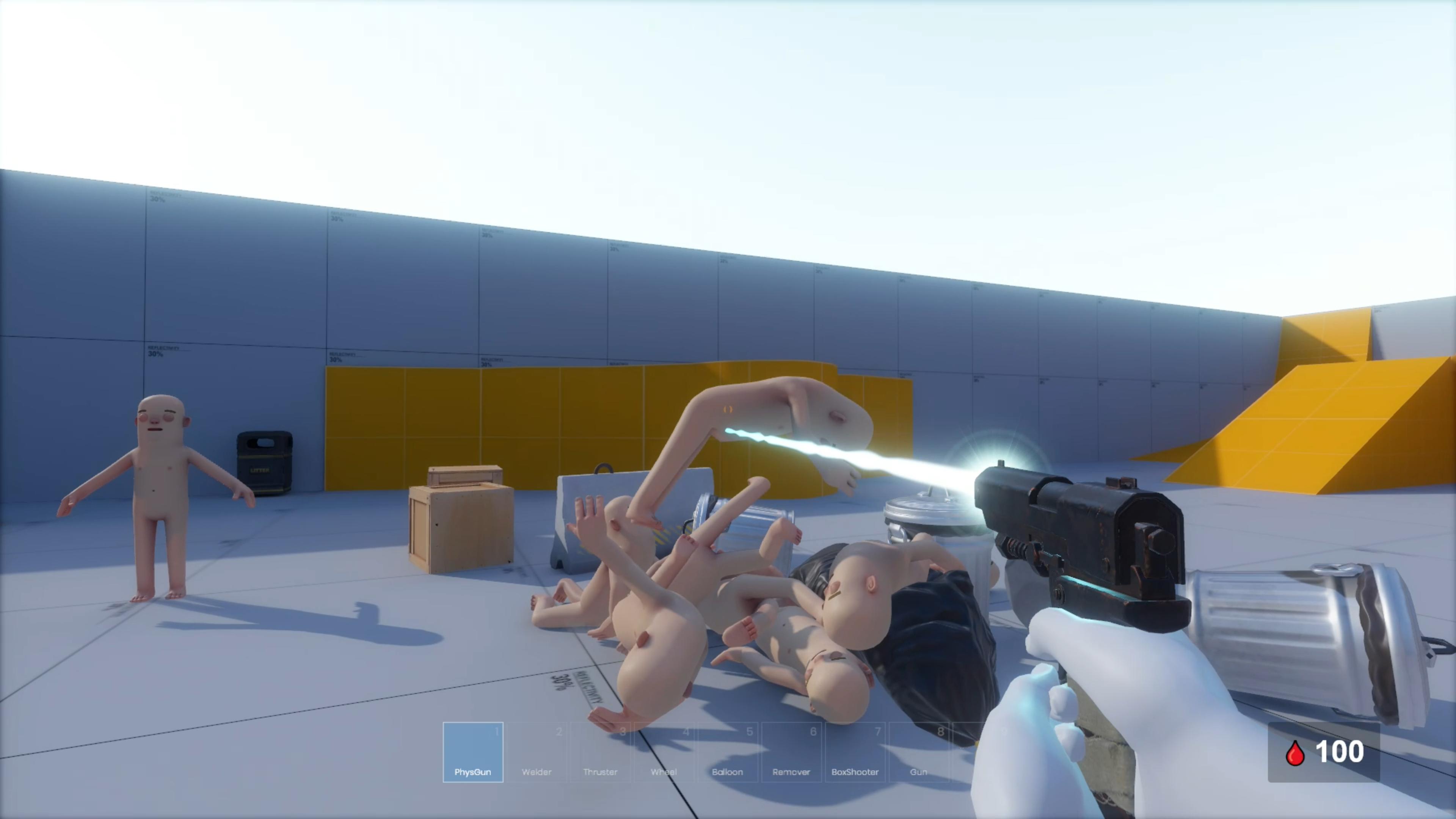 It's simply missing a couple of T-presented Kleiners.
It's been some time since we last caught wind of s&box, Facepunch Studios' kinda-sorta-continuation of Garry's Mod. Be that as it may, throughout the most recent couple of months, the engineer has begun sharing more advancement posts on the material science toybox—and from the vibes of things, it's getting down to business as a commendable replacement to its Half-Life 2 archetype.
In the time since we keep going gave an account of it, Facepunch discarded plans to move to Unreal Engine 4 for Source 2, the motor Valve used to make Half-Life: Alyx. By and by, this implies it ought to be simpler to bring over apparatuses from Garry's Mod, and the studio's most recent blog entry shows a recognizable exhibit of engines, inflatables, haggles throwing flaunted in the glossy new programming.
Some may miss the natural, distorted ragdolls of Half-Life 2's tragic researchers, however it's ideal to see Facepunch has arrived on something similarly disturbing.
It's quickly evident that s&box has aspirations well past being a more up to date, shinier GMod however. Where that game was clearly a reevaluating of Half-Life 2's resources, s&box is rapidly building up its own visual style—a look that includes heaps of stout, exposed chaps.
While a significant part of the advancement so far appears to be determined to remaking and refining the straightforward material science sandbox GMod started with, there are hints that Facepunch needs to develop what it turned into—a center point for many network made games and networks.
"It won't be Garry's Mod 2," Garry Newman writes in the game's About page. "My expectation is that it will obscure what is conceivable in Garry's Mod as opposed to just be an advanced variant of it."
It appears it'll be a decent while yet before we get our hands on s&box, mind. As per Newman, the group presently can't seem to truly run any legitimate inner gathering tests, there's still a lot of work to do before he feels good getting untouchables in on the activity.
"I'm having a good time creating in relative detachment but at the same time I'm quick to get more individuals playing with s&box at the earliest opportunity. I'm placing thought into working out the most ideal approach to arrive and what should be done before at that point."