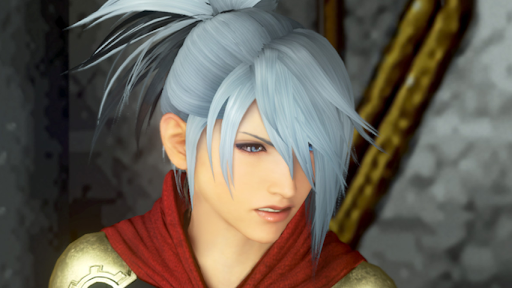 The 'do vanished after 2018's Make It Rain occasion, yet now it's returning.
In the wake of vanishing for almost three years, the Rainmaker hairdo is getting back to Final Fantasy 14 in Patch 5.5 as a Gold Saucer prize.
The hair—initially having a place with Final Fantasy Type-0's Sice—was a unique award made accessible in 2017's Make It Rain occasion. It returned in 2018 yet then disappeared when 2019's occasion moved around, proceeding with its nonappearance a year ago. While many occasion selective things for the most part advance toward the genuine cash Mog Station store, Rainmaker was rarely added.
Square Enix recently tweeted out in October that it was "thinking about how conceivable it is" of bringing Rainmaker back, yet it's been somewhat secretive about the entire thing, until this week when it declared the hair would be returning as a prize in the Gold Saucer. It hasn't been uncovered the amount it'll cost, however it probably will not be excessively far off the first 5,000MGP it went for during the occasions.
Actually, I like my haircuts somewhat less anime hero, yet it's still very cool information for the individuals who passed up a major opportunity or weren't playing the game a couple of years prior. It's effortlessly been perhaps the most mentioned things to be taken back to the game, with various Reddit and Lodestone gathering posts being made throughout the years about its nonattendance.
The hairdo will show up on April 13 with Patch 5.5, which will wrap up the NieR-enlivened collusion strike storyline and present an exceptionally natural weapon.