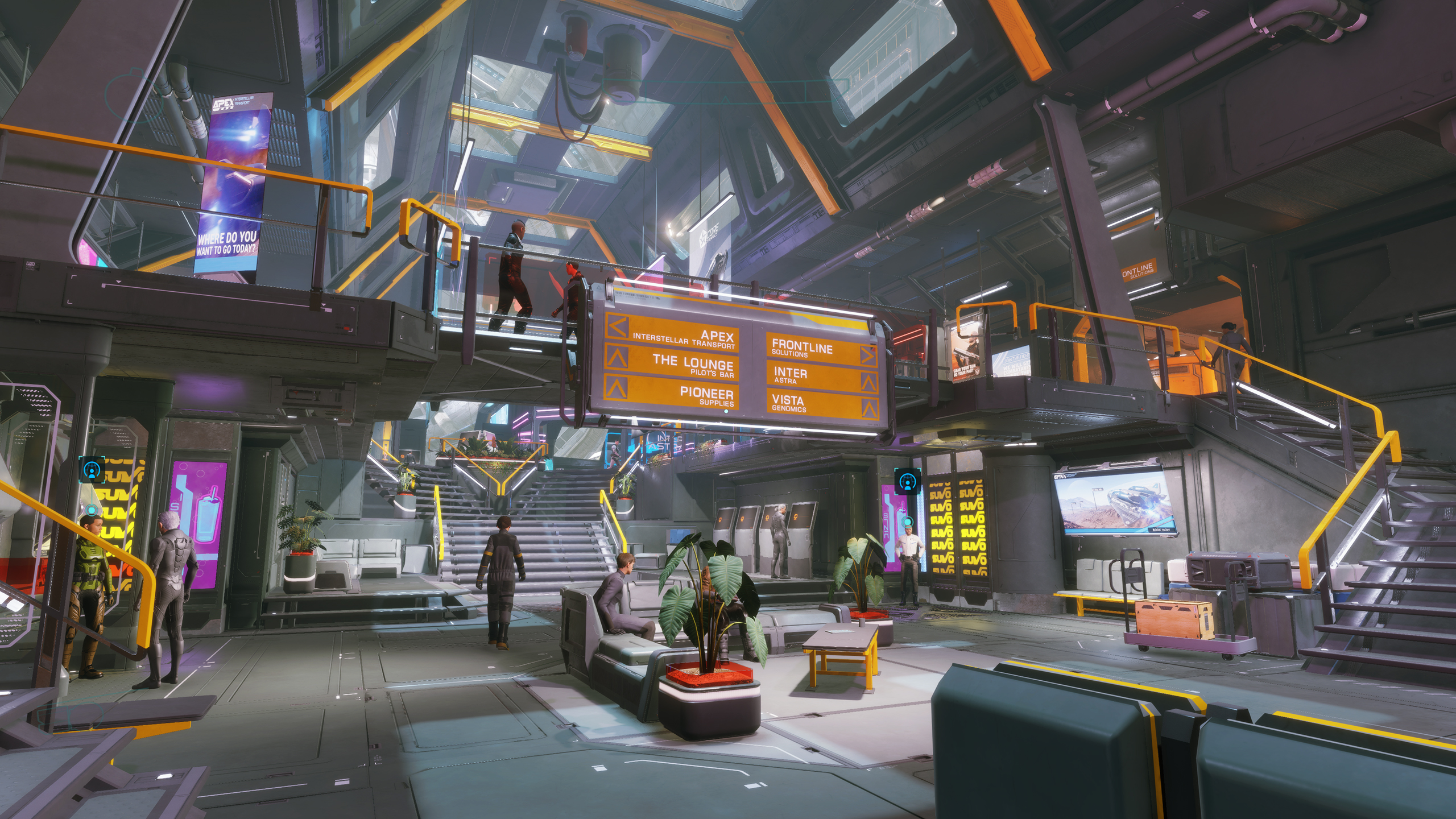 In any case, Frontier's reaction to early Alpha criticism doesn't address the extension's more profound issues.
Three days into the Elite Dangerous: Odyssey Alpha, and the temperament around the space sim's next update is somewhat sharp. Presently, Frontier has tended to two significant issues with the early test—however it maybe neglects to address a portion of Odyssey's more key issues.
Writing in an underlying input post on Steam the previous evening, Frontier delivers blowback to the game's spending taxi administration, Apex Interstellar. The studio knows that having Apex as the solitary crossing alternative intensifies issues, alongside the sheer size of the gigantic close planetary system utilized for testing. Yet, the foundation of the issue, in that it sucks to invest the greater part of your energy wasting time as another person flies around space, is something Frontier is hoping to tackle.
"There's no uncertainty that the time spent during these excursions is less captivating than Odyssey's different highlights, given the as of now restricted alternatives for association during the excursion," Frontier clarifies.
Present moment, the studio desires to move the Alpha beginning point to a more focal area and clarify when a mission will send you on a very long outing. However, it additionally seems like Frontier need to improve the intuitiveness of the actual flights, referencing an "expanded number of loadout and restorative customisation" to use during the flight.
I have my very own few thoughts, obviously. They for the most part include packing the van brimming with unsavory sightseers. However, don't anticipate that taxis should basically get quicker—the engineer is (appropriately) exceptionally certain that transforming the framework into a celebrated quick travel would be a greatly damaging move.
Outskirts additionally reacts to analysis that by walking battle is unfathomably rebuffing at this moment. While I hadn't saw it, PVP battle is evidently overflowing with hoodlums shooting pilots with little punishment—with more grounded disciplines apparently available for these killers. What I have seen, nonetheless, is that even Threat 0 missions highlight totally merciless NPCs, and Frontier plans to "reconsider" how mission trouble is imparted direct front.
It's consoling to see issues tended to so rapidly into the Alpha's life expectancy. Yet, Frontier's reaction doesn't hit at a portion of the additional hidden issues influencing Odyssey. Stations are as yet dormant spaces loaded with dead-peered toward Pixar characters, and the current circle of taking long trips to half-cooked missions is basically a hopeless method to play.
Ideally, these issues are lightened when the Odyssey alpha opens up, and these highlights are given more prominent setting inside Elite's more extensive universe.