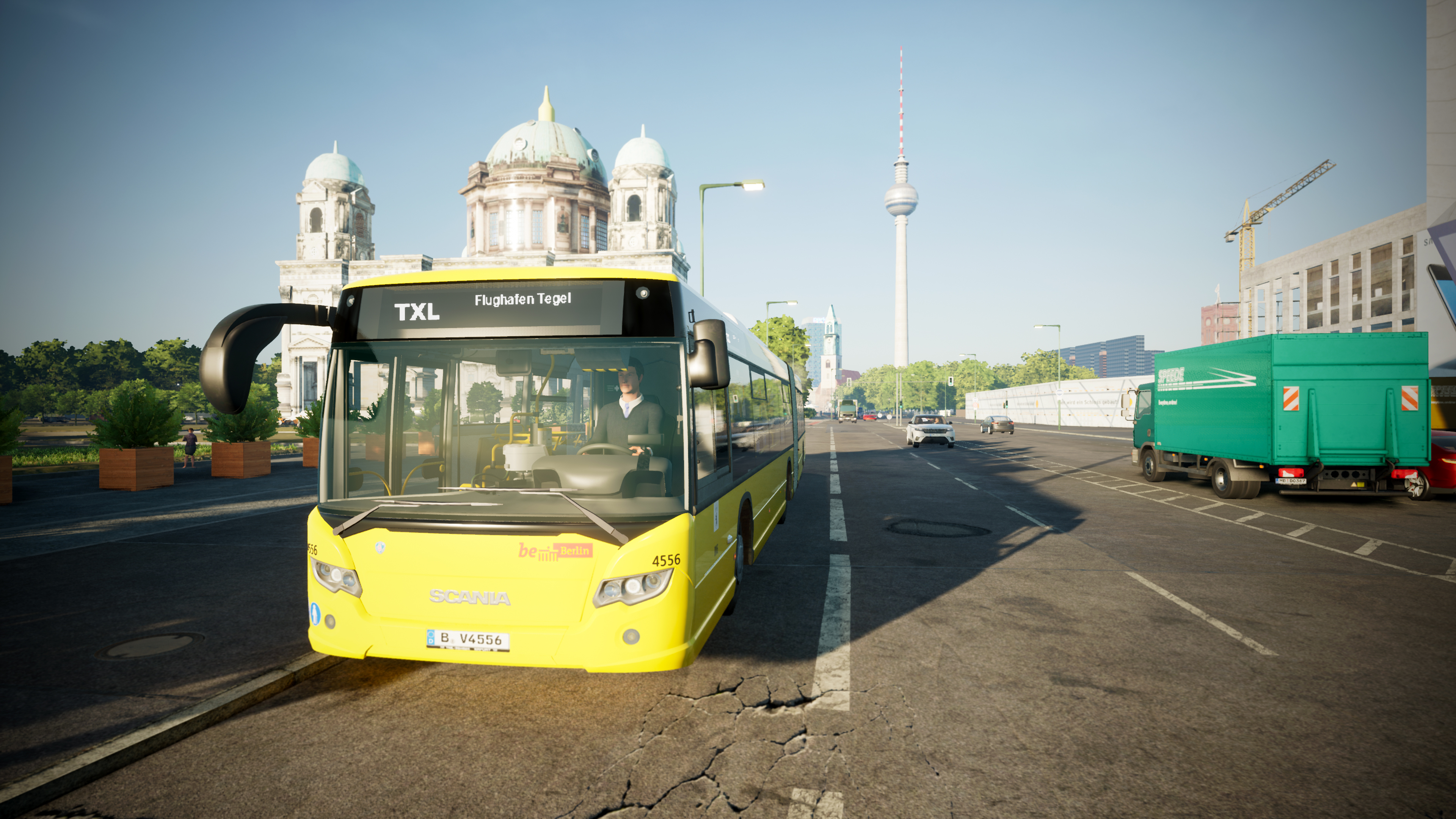 Simply ensure everybody's paid the correct admission.
I don't have a fabulous history with Berlin's public vehicle framework. Three years back, I was dragged away a cable car by a startling looking man for admission bouncing the entire week—and keeping in mind that the fine was probably however much I would've paid on the off chance that I realized how to purchase tickets, having my identification momentarily seized and took steps to have the cops brought in was as yet quite an approach to end the week.
But then, I am past energized for The Bus, a game that offers a 1:1 scale imitation of the German funding to ship travelers around.
Coming to Steam Early Access on March 25th, The Bus puts you in the driver's seat of one of Berlin's strong yellow transports. Getting and handling travelers, running against plans, driving against variable climate conditions, or in any event, escaping the driver's seat to extend your legs.
I don't live in Berlin (yet), yet I've been there sufficient opportunity to perceive the milestones. The trailer parades tourist spots like the Brandenburg Gate, the Berlin Tower and the Holocaust Memorial, sure. In any case, I need to perceive how well it hits the overview displays by Warschauer Strasse, or the incapacitated games place that houses the last pre-pandemic AMaze Festival. Detecting the odd-looking church opposite my last Airbnb in the trailer as of now has my expectations up.
Driving a city transport is likewise a totally extraordinary sort of vibe to something like Euro Truck Simulator 2, Andy K figured back when he took a gander at Bus Simulator 2018 (no connection)— trading the desolate long stretch dispositions for a more distressing, if more elaborate metropolitan ride.
Simply make sure to watch that people have really paid their passages. I'd watch out for that sneaky games writer in the back.