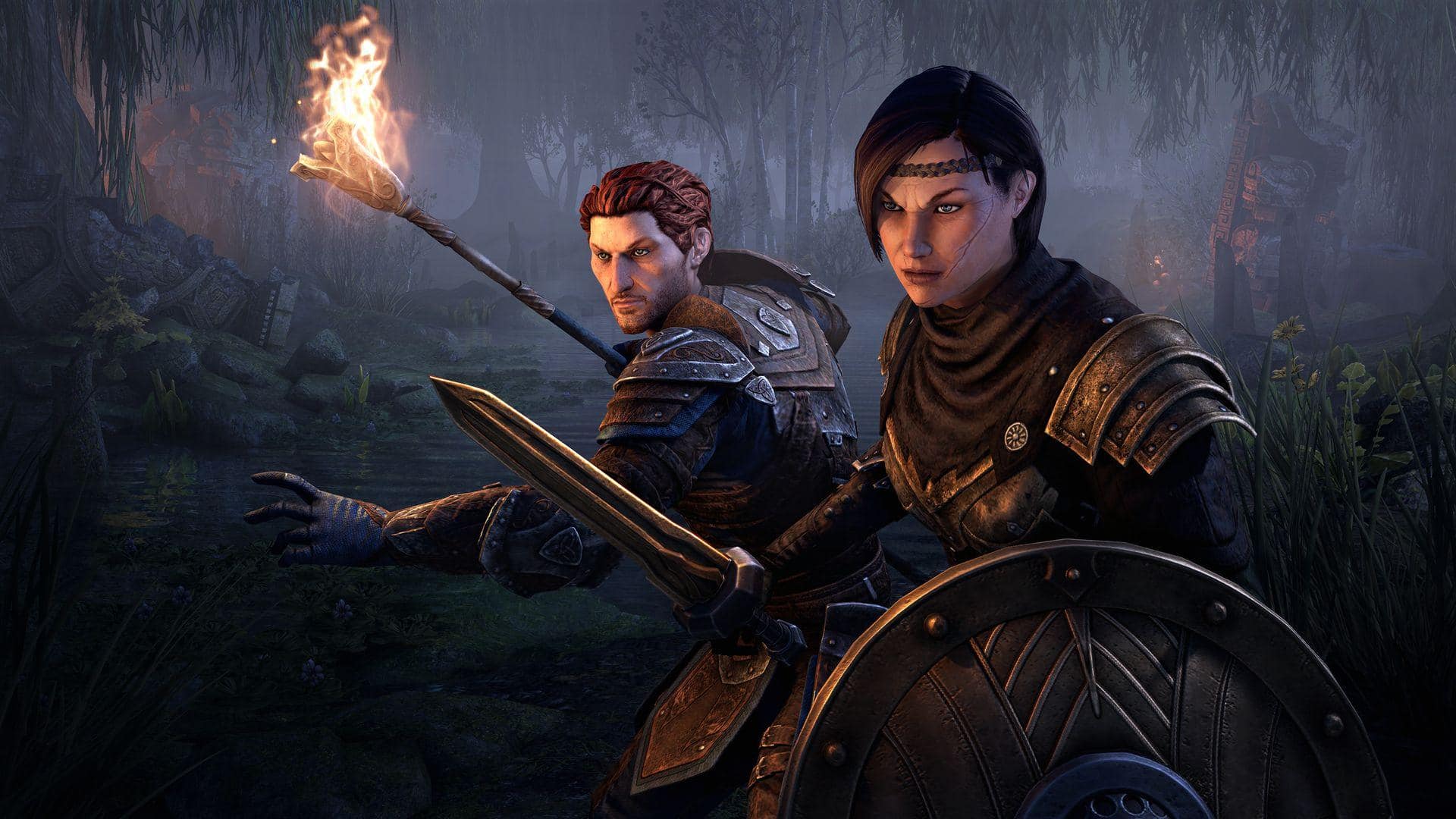 It accompanies another Companions framework for enrolling NPC partners.
It commences in a DLC pack called Flames of Ambition, due on March 8, which contains two PvE prisons, and will include assaulting a sanctum to Mehrunes Dagon, the daedric ruler of demolition and the scalawag behind the current year's storyline. Apparently you'll thump a ton of cultists of the Mythic Dawn, as portrayed in the smooth, activity pressed trailer that makes me wish the game was really similar to that.
The section, which is the thing that ESO's more full developments are known as, will be accessible on June 1. It's called Blackwood and the zone it adds incorporates Niben Forest, the Blackwood Bog, and the city of Leyawiin as found in Oblivion. (You may recall it as where you get shipped off gatecrash a gathering and done magic that makes everybody's garments evaporate. At any rate, that is the thing that I recollect it for.)
Blackwood additionally adds a Companions framework, which will allow you to enlist a NPC party part "total with their own accounts and character", just as abilities you can step up, and stuff and battle practices you can modify. These Companions can be utilized external Blackwood in "practically the entirety of your experiences".
Different augmentations coming in Blackwood are a 12-player Trial called Rockgrove, more digs, public prisons, world supervisors, independent missions, and world occasions in which entries to Oblivion open. That is giving me more flashbacks to Oblivion the singleplayer game, albeit perhaps that ought to be streak advances since The Elder Scrolls Online is set 800 years sooner? I don't have the foggiest idea.
The Gates of Oblivion storyline will proceed in a prison pack and a story zone DLC in the second 50% of the year. The last is set in the Deadlands, Mehrunes Dagon's home domain, however that is all we think about it up until now.
Blackwood is accessible for pre-request now, with motivations including a Nagahide Welwa Ravager mount and a pet Nightmare Bear Cub, however the 'horse bear is just accessible until March 17. In case you're truly devoted, you'll be playing it while sitting in your Elder Scrolls seat, obviously.