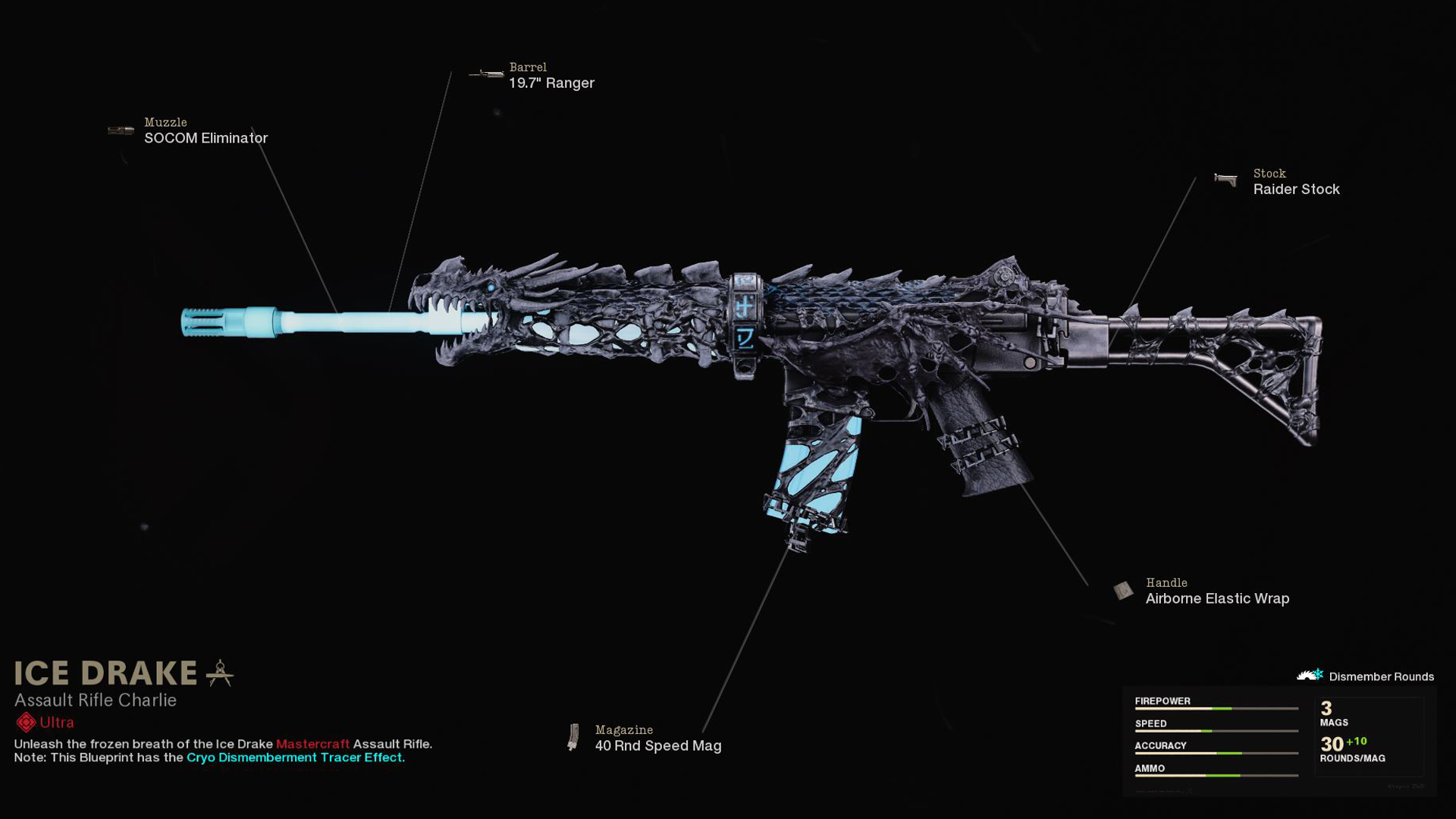 The Krig 6 skin has been causing game-breaking bugs for players.
Activision has pulled its new Ice Drake diagram from Call of Duty: Warzone because of some especially terrible game-breaking bugs.
A piece of the NecroKing group, the Mastercraft skin turns the Krig 6—perhaps the best firearm—into a pretty boss looking mythical serpent weapon, complete with wings that let the firearm fly around when you examine it. It's one of Warzone's more costly outlines as well, with the pack costing 2400 COD focuses (around $20/£17).
It would seem that the individuals who overdid it will not have the option to receive a lot of utilization in return until further notice, however. Players have detailed the COD store being unusable since the group dropped, and in any event, having weapons vanish completely while dropping into Verdansk with the Ice Drake prepared. Connections like the default barrel have likewise been causing graphical issues, similar to the weapon's blue shine vanishing.
The different bugs have prompted Activision threatening to use the firearm from Warzone's store until further notice, saying on the Support Twitter "We're mindful of Warzone-explicit issues with the NecroKing pack when utilizing the default Barrel on the "Ice Drake" Blueprint. As of now, appending the 16.5″ Ultralight Barrel fixes the issue, The pack will be briefly eliminated from the Warzone Store while this is tended to." The NecroKing wrap is as yet up on Cold War's store.
This isn't the principal Call of Duty rooster up on Activision's part this week, in the wake of delivering the R1 crossbow in both Warzone and Black Ops Cold War seven days sooner than anticipated, before rapidly bringing it down from the two games.