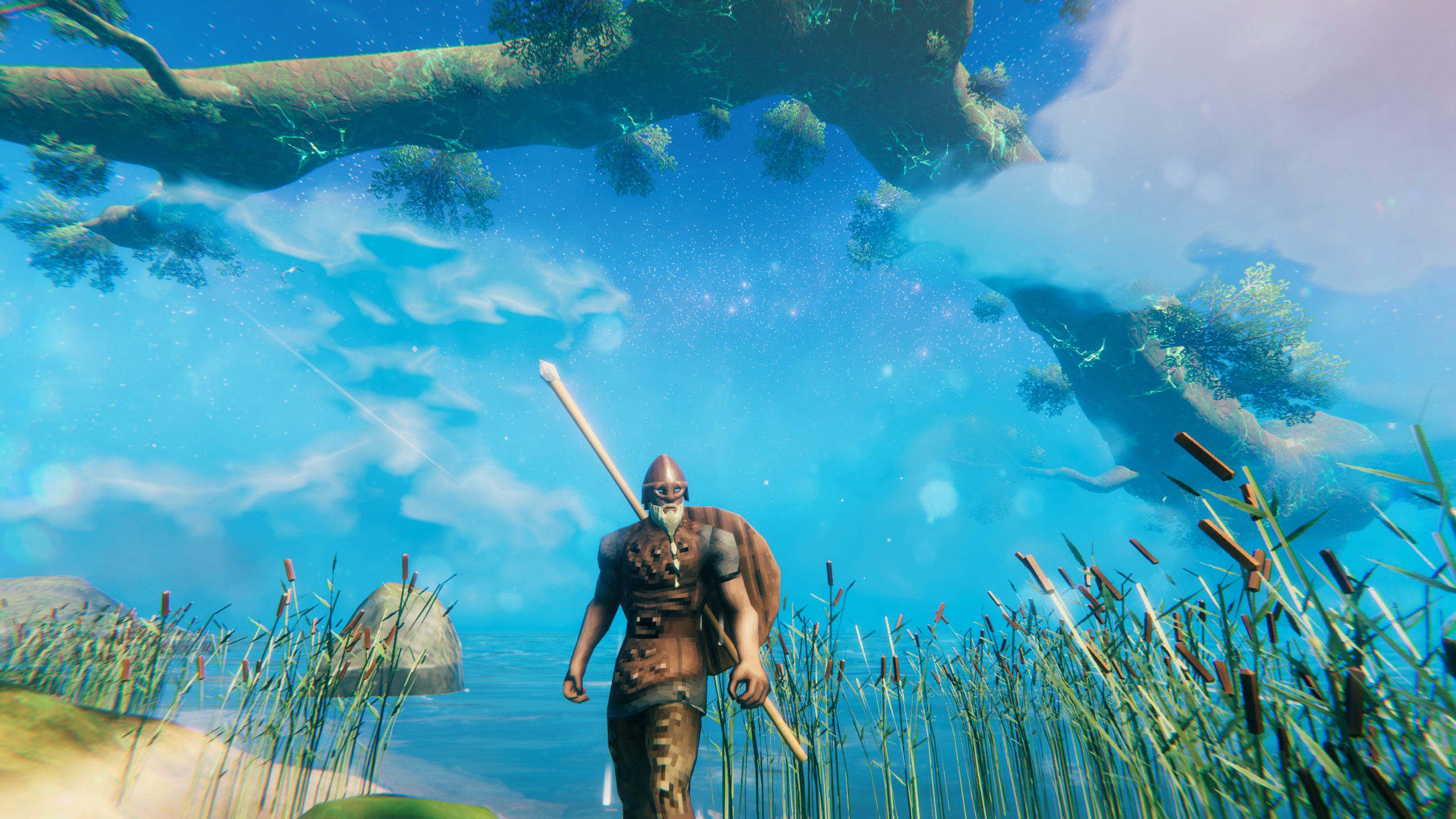 Center Viking endurance game Valheim has launched like Thor taking a ride on the Bifrost. In seven days of Early Access it's now broken the 100,000 simultaneous player tally and the best 10 rundown on Steam.
Furthermore, as players construct strongholds, fight beasts, and sail further into the world—at times cruising all in all too far—they're likewise making revelations about what's out there on Valheim's alarming huge guide.
That incorporates a couple of captivating secrets. A few players have detailed spotting another person on the planet, a puzzling, shadowy figure that gives off an impression of being watching them. This character has been portrayed as wearing a hood or a shroud, and seems, by all accounts, to be holding a staff or a stick. (One player on Reddit depicted it as "Looks like Obi Wan from Star Wars, yet with the staff from Gandalf.") This strange figure has clearly been seen in the Swamps biome, and rapidly disappears when drawn nearer or assaulted.
Speculations proliferate! One player thought it was the harvester of souls, and said the figure's eyes were sparkling red and it was holding a sickle. Others figured it very well may be an apparition, an unearthly foe in Valheim (that likewise wears a dull hood) that generates in the Swamps biome—a similar district the hooded figure has been spotted.
The most mainstream hypothesis is that the figure is, truth be told, Odin, the Allfather. Fundamentally the big cheese in Norse folklore. You know. Thor's father.
What's more, that appears to be really likely. In Valheim, players are killed Viking spirits, shipped off limbo to call and thrashing The Forsaken, Odin's ground-breaking adversaries. Definitely, Odin may fly down from Asgard occasionally to perceive how they're continuing ahead with it.
Likewise, a few players have said (and one screen capture shows) the figure seems to have a solitary, shining eye. (Odin surrendered one of his eyes in return for acquiring astronomical insight). Odin was likewise referred to for camouflaging himself as an explorer, portrayed with a shroud, a hood or a cap, and a staff or a lance. Possesses all the necessary qualities.
We'll need to hang tight for additional sightings before we know without a doubt. For the most part, it's simply a great little secret, and it's not by any means the only unpleasant blue-looked at man players have met in games of late. I haven't seen this shadowy figure yet myself, yet then I haven't made it to the Swamps biome yet. On the off chance that it is Odin, I surmise he's simply not keen on my calm little carrot ranch.